HealthTech Breakfast Club
by AlbionVC and Founders Factory
AlbionVC X Founders Factory bring a monthly breakfast club together to discuss emerging themes within the world of digital health.
The February edition of the HealthTech Breakfast Club was focused on DeSci – Decentralised Science discussing the opportunity for blockchain in science and research.
Special thank you to our panellists Julia Hawkins (Local Globe), Lina Zakarauskaite (StrideVC) and Ian Emerson (Fabric VC) who shared insights and helped build structure for the breakfast discussion.
We covered how to think about the space and the opportunities across scientific research, scientific data and health data, the technical elements of tokenisation (across currency, pseudoequity and work tokens) and what needs to be true to achieve this huge vision. It was clear that there is a huge opportunity for a decentralised approach to scientific research and that we can align the incentives of all stakeholders – from researchers and funders to clinicians and patients. There are certainly open questions – how to deal with regulatory and legal challenges across geographies, how IP works within a decentralised system and where traditional institutions will sit in decentralised projects. Yet there are companies building solutions to these challenges with potential to transform scientific and health research.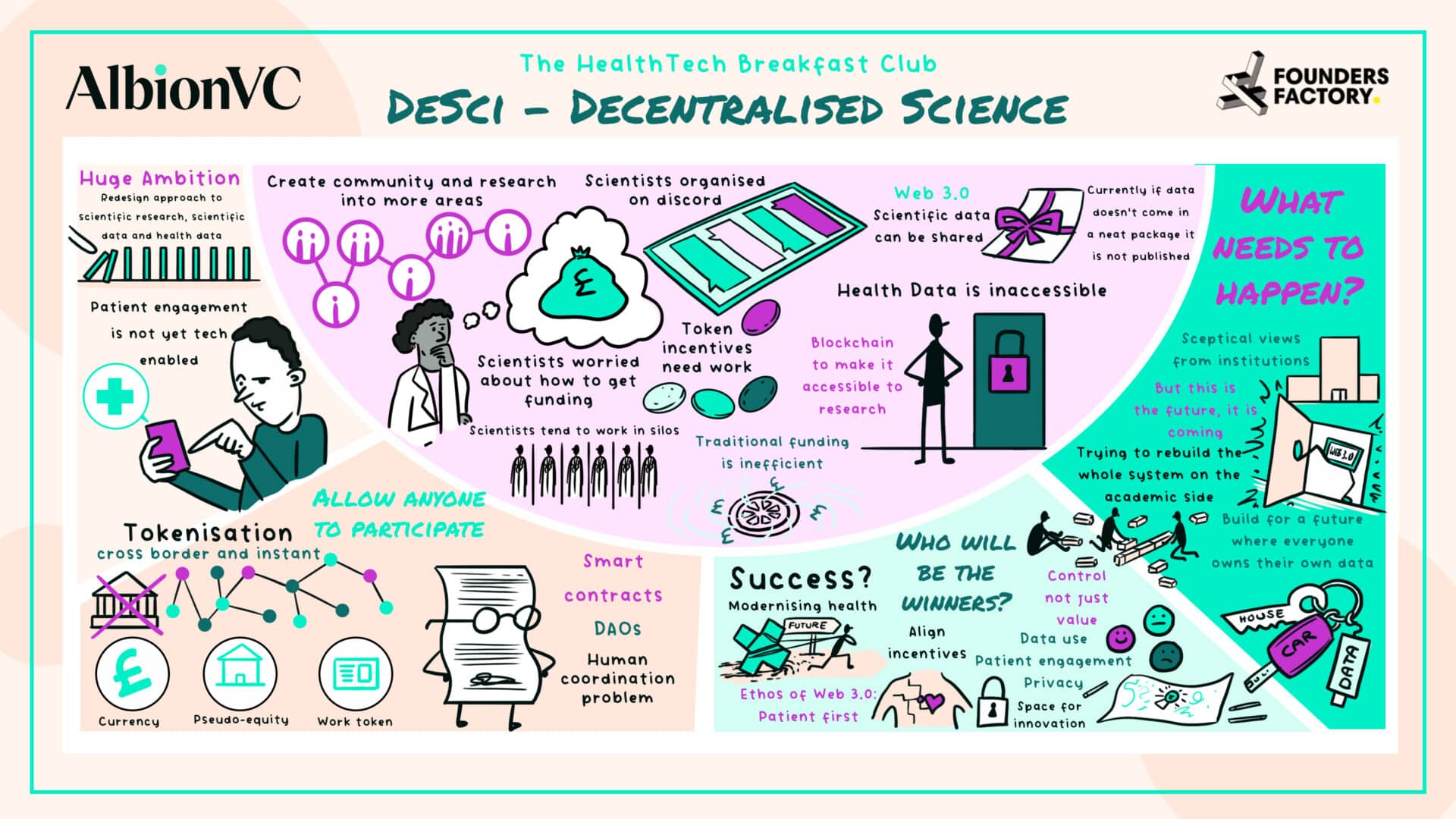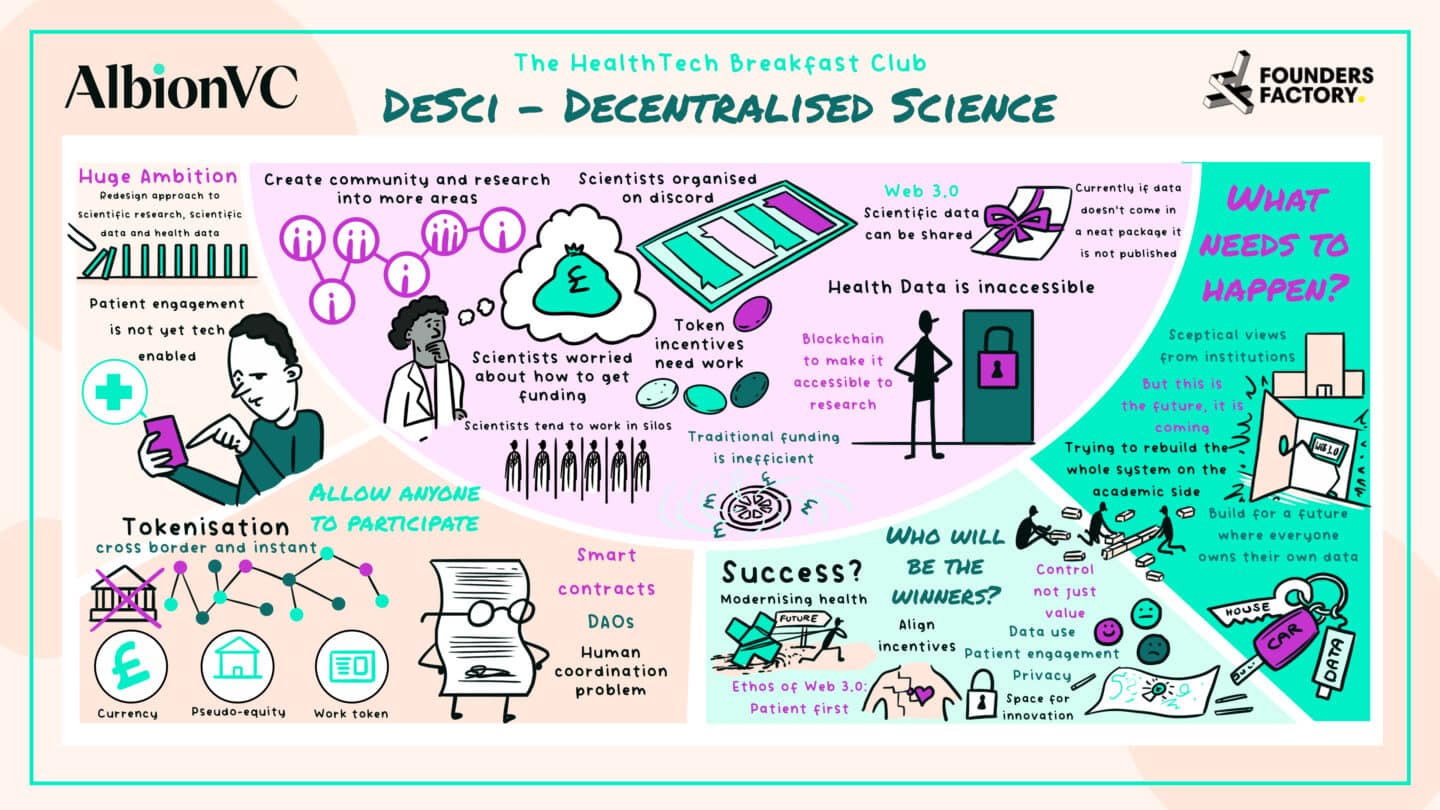 If you are a founder building in the space, we'd love to hear from you. Reach out to @Molly Gilmartin or one of the AlbionVC team.
More details about the next HTBC coming soon.
If you would like to join us at the next session, get in touch with Molly.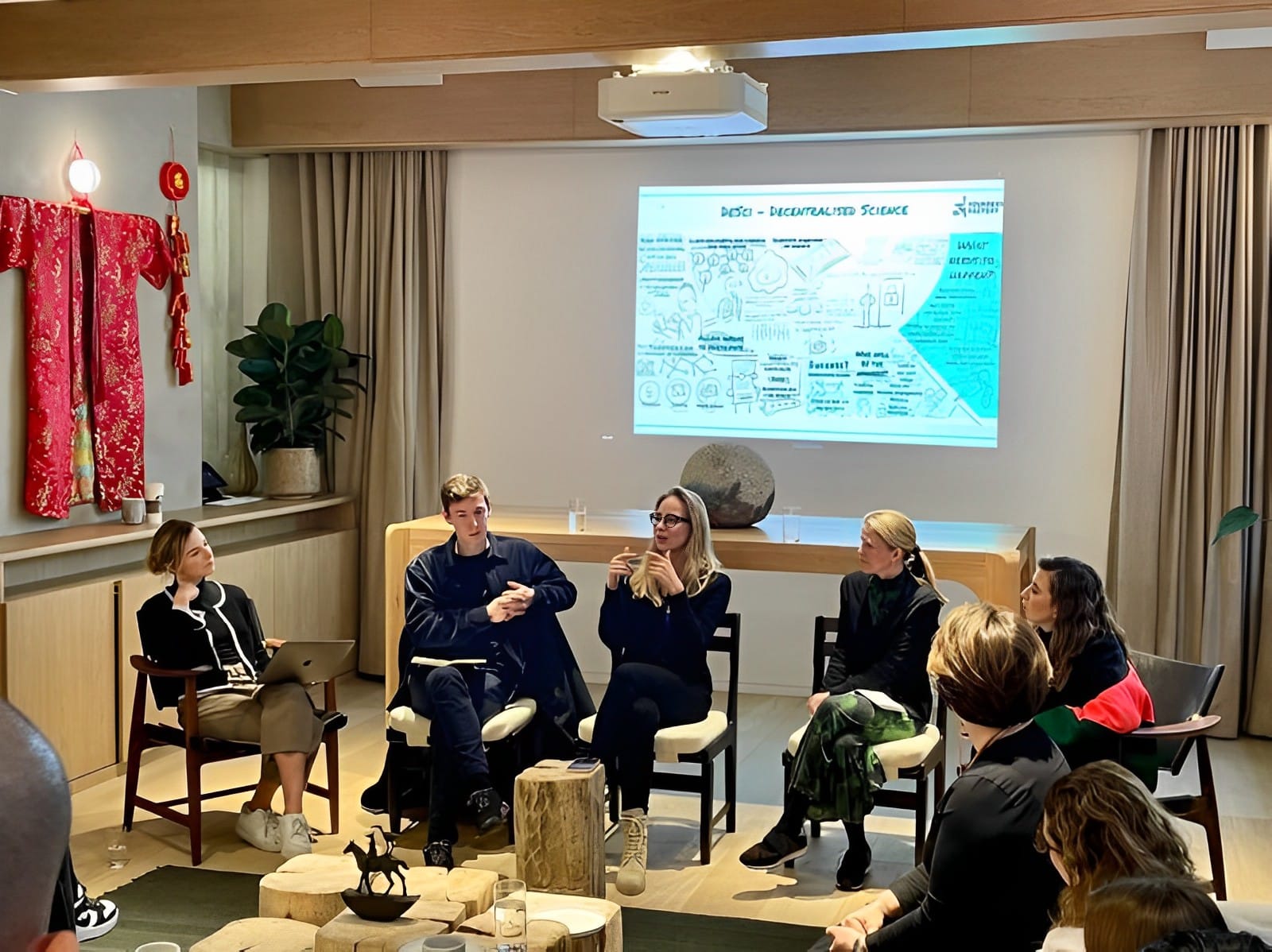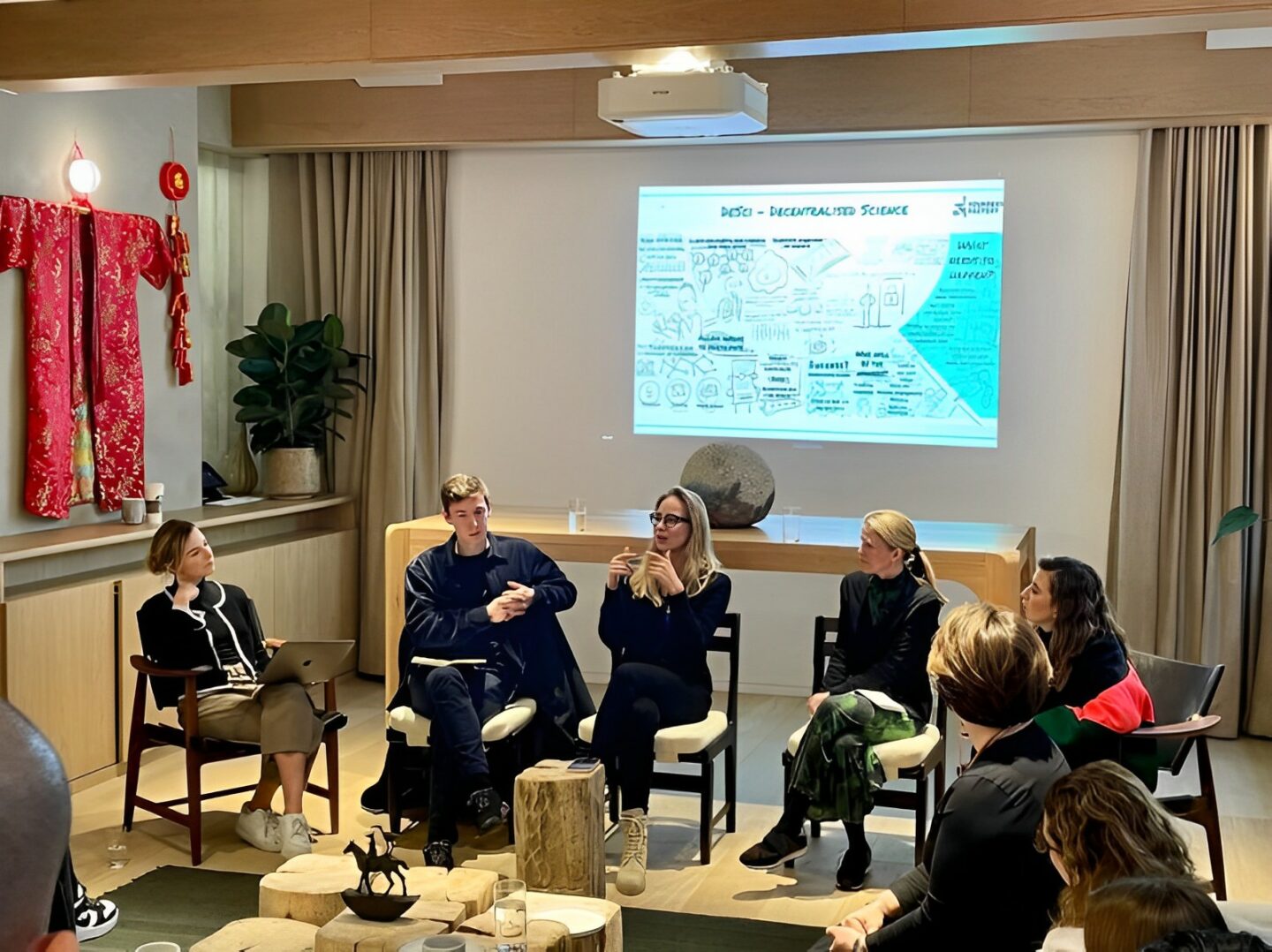 Related content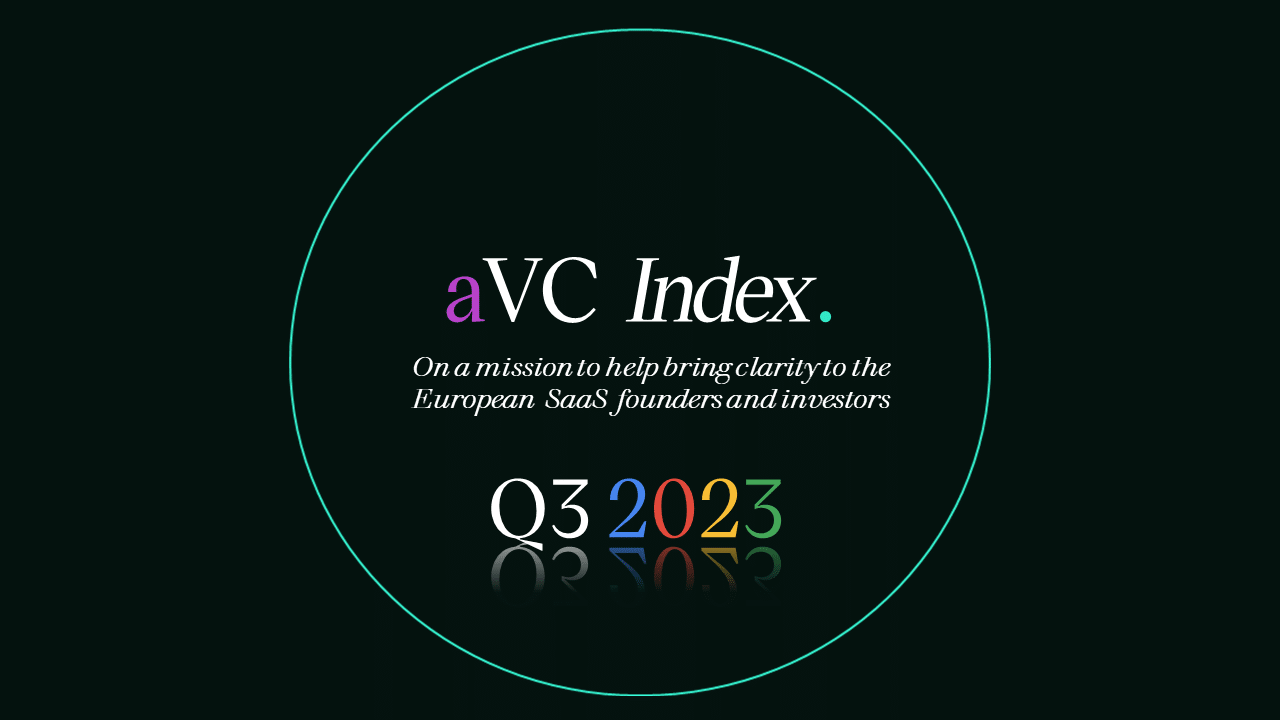 The state of early-stage European VC in Q3 2023
Read the article >
Top 10 mistakes founders make when pitching
What are the top ten mistakes founders make when pitching?
Read the article >