Jane Reddin promoted to Partner
New, by AlbionVC
Great companies are built, not born. Blood, sweat and at times tears goes into successfully navigating the journey from idea to growth and beyond. Early stage founders have to transform in remarkable ways as their startups scale to enduring, category-defining companies. VCs who bring value-adding expertise and support beyond financial investment are increasingly recognised as critical contributors to the next generation of founders.
Jane Reddin joined us in late 2020 to do just that. As the first Talent Director at AlbionVC her focus was to align growth strategy with leadership team hiring, leadership development, and organisational scaling. Jane's impact has been transformational, which is why today we are pleased to announce that Jane has been promoted to Partner.
Having originally joined to lead the Talent function, Jane has been instrumental in building high performing leadership teams across the AlbionVC backed companies. In 2021, Jane provided game changer hiring coaching for a new senior hire every working week of the year, and clocked up 235 hours of talent advisory work with our founders.
Jane's mission and – by her own admission – obsession, is about empowering founders to become inspiring leaders and support them in scaling category-defining businesses to £bn outcomes.
Earlier this year we announced the launch of the Platform team to expand support for our founders. This team, led by Jane, accelerates growth for every year in the life of an AlbionVC founder.
Steve King, CEO and co-founder Black Swan talks about the impact of the AlbionVC Platform on the team and leadership growth at Black Swan:
"As a founder scaling up your business, once you find product-market fit; finding the right talent is by far your most important job. I was a first time CEO and had made mistakes hiring before, so I was grateful to receive help from Jane. We spent time analysing our teams' strengths and weaknesses and I learnt not just how to hire the right balance and experience in my team, but also how to measure, organise and manage better day to day. New skills my executive team have appreciated. The playbooks we created are now used across Black Swan, globally. Since working with Jane, we've raised more capital, and the balance and experience of my team feels right for the next set of challenges. I'm excited about what lies ahead."
Ed Lascelles, Partner AlbionVC, built the Platform vision with Jane, during long walks in Hyde Park during the pandemic. He says: "From day one we have always put people first, be it our team, founders we partner with, our co-investors, or our own investors. The rest follows. No one knows, understands and champions people and leadership more than Jane. Her unique ability to understand founders, her passion for supporting their growth, both as individuals and as company builders is unparalleled. Jane brings world class expertise, scaling playbooks, fresh perspective and boundless desire to challenge and be challenged. In her, our founders get the recognition and appreciation of human capital at the highest level. In Jane, we have found a true partner in every sense. We look forward to working with her for years to come."
Jane is the first female partner join AlbionVC investment leadership team.
Anyone who has worked closely with Jane will be familiar with her admiration of radical candour, boundless positive energy and her drive to transform gender balance, well imbalance, in VC and early stage tech.
While Jane is the first female partner to be a part of the AlbionVC investment leadership team, we know that she is determined not to be the last. Throughout her career Jane has been an advocate for all founders, irrespective of their gender, ethnicity and socio-economy class. She has championed this through the #foundtolead project and continues to do so, in her advisory work, on a daily basis.
A mother to a teenage daughter, Jane is passionate about supporting female founders and making sure that women are represented at all levels across the tech community; from entry level to board level positions.
When asked what motivates her to help so many others connect the dots, Jane Reddin, Partner AlbionVC says: "I get so much energy from working with entrepreneurial leaders of the future, who have also committed to a road less travelled. It's relentlessly tough for founders and I hope I help them feel less alone. If I can help them to hire well and lead well, as they scale, they'll have those skills for the rest of their working lives and this compound benefit pays forward in an exceptional way."
Congratulations, Jane, on this milestone achievement.
From all of us at AlbionVC
Related content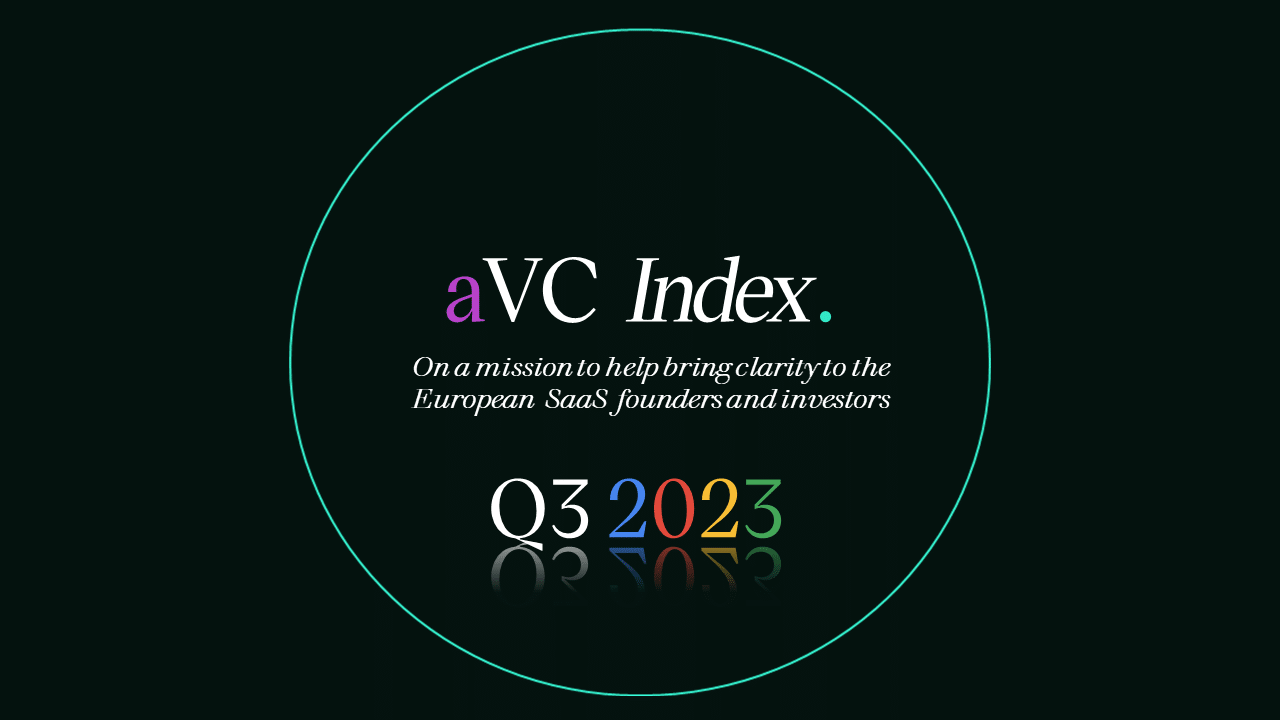 The state of early-stage European VC in Q3 2023
Read the article >
Top 10 mistakes founders make when pitching
What are the top ten mistakes founders make when pitching?
Read the article >