Why we invested in Healios?
Perspective, by Cat McDonald
AlbionVC has been investing in healthcare services for 20 years and in digital health for more than 10. Over the past decade, we have seen our portfolio companies battle against inertia, complex stakeholder dynamics and an entrenched and systemwide belief that digital health cannot lower costs, improve quality, and increase access — the "iron triangle" of healthcare. But as my colleague Christoph wrote in 2018, "healthcare is more inert than other industries, but that doesn't mean it can't change".
2020 was the year of change.
On the one hand, COVID-19 has highlighted many broken aspects of our health system. On the other, it has motivated a level of agility and innovation previously unseen. For example, we have seen a step-change in the quality of and appetite for virtual care.
Until 2020, there was a wide held belief that virtual medicine could not scale for doctors or patients. However, 2020 saw our portfolio company Healios triple or quadruple all clinical and commercial KPIs whilst maintaining exceptional customer feedback.
We first invested in Healios in 2018, recognising the mind-boggling severity and urgency of the mental health crisis amongst children and young people. According to the NHS, mental health problems represent the largest single cause of disability in the UK. The cost to the economy is estimated at £105 billion a year (roughly the cost of the entire NHS) and half of all mental health problems have been established by the age of 14. On top of this, COVID-19 has been an incredibly tough time for kids — an NHS survey estimates that one in six 5–16 year olds now suffers with a mental disorder (up from one in nine in 2017). These statistics are made worse knowing that most children and young people never receive care — there have been system wide problems with capacity, quality, infrastructure, and accessibility for decades.
So why is this finally changing?
2020 revealed the true gift of telemedicine: it is not that video care can work; it is that it can work much better.
2020 forced health professionals to recognise that sometimes, oftentimes, digital care provides a far better option for customers. "Her parents are separated, but she'd like them both to be involved in the conversation", "his younger siblings need a nanny whilst Mum takes him to his appointment, but Mum can't afford a nanny", "the clinic is an hour from home, but Dad can't get out of work 2 hours early", "she is used to being online and on video, speaking with a stranger in an unfamiliar setting causes her anxiety to skyrocket".
In the past, a patient's unique preferences were too complicated to consider in a system stifled by low capacity and excess demand. But patients are whole people, with whole lives that are unique and volatile, and their unique context is essential to consider if we are to ever achieve the goal of personalised, accessible, and affordable care. Remote delivery and technology can help achieve this, which is why Healios has not only proven massive growth in delivering their own service but has also been managing interest from other providers keen to leverage their proprietary tech platform.
So, why do we have such conviction in Healios?
For 2020, having a virtual solution was necessary but not sufficient. 2020 also required a level of execution that is difficult to replicate. We have been hugely impressed by Healios' ability to step up and deliver a life changing service during a high-pressure year when the need was greater than ever before. It was helpful that Healios has been remote-first since inception. We have all now seen how hard it can be to motivate and engage employees remotely, but Healios' success reflects Founder and CEO, Rich's, relentless focus on remote culture since long before 2020. This meant Healios was positioned to iterate with pace and deliver on their ambitious goals despite the difficult year we all had.
One of the greatest skills we seek in founding teams is their ability to execute under intense pressure and with pace. The Healios team has exceeded already high expectations in times of adversity, giving us even more confidence in (and admiration of) the team and their vision.
And what is the vision?
For Healios, remote delivery is a huge step-change, but their ambition is much greater.
Healios 1.0: Remote delivery
At present, Healios employs their own clinicians and also runs "Healios Academy" — starting the UKs first online academy to train clinicians in autism assessments. This enables Healios to minimise capacity constraints in a sector riddled with excess demand. However, the shortage of mental health workers and the immense gap between mental health needs is set to continue. Fortunately, Healios has a pipeline of AI-based tools to reduce the time and cost of many manual tasks, and thus increase productivity of clinicians. We are excited for Healios' to continue to streamline routine work so clinicians can focus on what matters most: delivering high-quality care.
But technology not only augments clinicians. Technology can help us understand if, when, and how we are helping patients, whether novel therapies move the needle and how we can improve outcomes. This is the Healios vision.
Healios 2.0: Improving outcomes
Traditional care delivery does not improve outcomes because it lacks data, is low-feedback, and results are never tied back to clinician actions. Fortunately, new technologies such as AI and NLP enable care that is not only more accessible, but also more effective. Digital health companies like Healios are building background AI and NLP layers able to digest therapist-patient-family interactions to inform diagnoses, suggest next steps and provide alternative and personalised pathways. This level of insight and action is impossible using legacy delivery models, and only made possible by the epidemiologic and clinical data sets Healios is collecting. In this context, AI and NLP can be quite literally life changing!
We have seen these technologies sort through huge data sets and uncover relationships humans could not perceive, disrupting industries from marketing, to finance to retail. This is why we are delighted to see these technologies spilling into digital health — arguably the most important industry and application there is.
We are excited to welcome the InHealth Ventures team into the fold, and to continue supporting the incredible Healios team as they continue their mission of bringing accessible, personalised, and high-quality healthcare to the next generation.
Healios has big ambitions, so if you are looking for a mission-driven, high impact Company to join, they are hiring.
Related content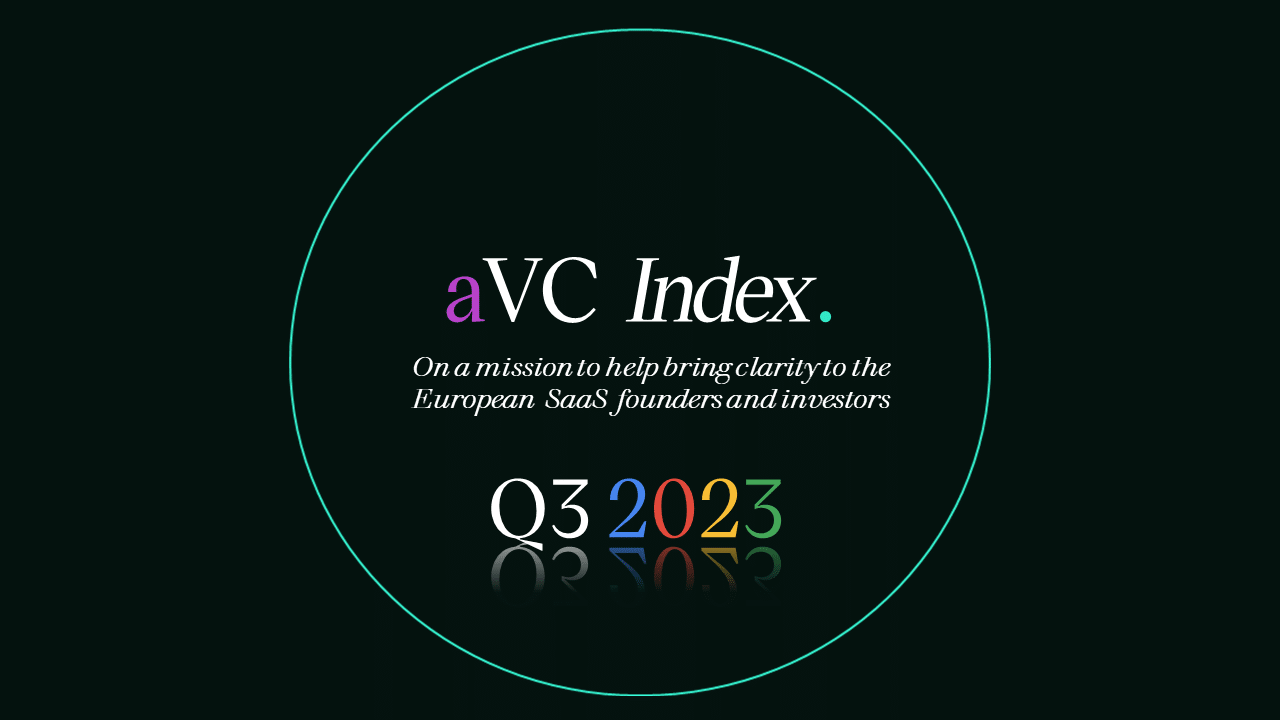 The state of early-stage European VC in Q3 2023
Read the article >
Top 10 mistakes founders make when pitching
What are the top ten mistakes founders make when pitching?
Read the article >