Why we invested in tem.?
Perspective, by Adam Chirkowski
We are delighted to announce that AlbionVC have led the £2.5m Seed round of tem., a renewable energy transaction platform which is looking to disrupt how businesses can access and purchase 100% verifiable renewable energy directly from generators.
The energy market is one of the largest global markets on the planet. It is also one of the key fronts in the fight against climate change with the transition to renewable energy one of the most important steps on the path to achieving net zero, highlighted by the $1tn invested in that transition in 2022 according to BloombergNEF. In the UK last year, renewable energy generation represented c.40% of electricity, increasing from c.15% 10 years earlier. Given the government's target of decarbonising the UK's electricity generation fully by 2035, that trend is only set to continue over the coming years.
Given the energy system's importance in our day to day lives, as well as for the planet's future, it may come as a surprise (or maybe not if you've looked at your energy bills recently) that it is a system that is broken and has been for some time now. It's antiquated, not fit for purpose and crying out for disruption.
The process of how power is bought and sold is set up and run to ensure the same parties win and by counterpoint the same ones lose, with very few alternatives to how energy is transacted. The number of links in the value chain of a transaction – from brokers, traders, utilities, exchanges and back again with each one taking margin at each step (as much as 20% in total of each transaction), builds up a confusing maze to try to understand and navigate. And for businesses trying to meet net zero targets, how can they be sure that what they've ended up with is actually renewable energy instead of some greenwashed imposter?
The obvious solution is to transact directly with the generators themselves rather than entering the traditional energy market minefield. Cut out the inefficiencies, remove the abysmal customer experience and what's more, by eradicating the inefficiencies, both sides of the deal can benefit financially.
However, in such a complex system, agreements trying to achieve this run to hundreds of pages, take months to negotiate and cost hundreds of thousands of pounds. Fine if you're Google or Microsoft and have resources you can dedicate to it, but what about the other 99% of businesses? What about those that don't have the resources to be able to navigate the maze, who are often left underserved by utilities but overweight of their costs? Afterall, net zero cannot be solely the remit of global corporations, it should be and, with ever increasing ESG requirements on companies of all scales, has to be inclusive of all.
It's therefore clear that the status quo isn't sustainable in any sense. Things need to change and the one positive coming out of the energy crisis is that it has forced those transacting in these markets into a willingness to look towards new disruptive business models.
Which is where tem. comes in.
The end result? 100% verifiable renewable energy where the customer pays less and the generators earn more with a vastly enhanced user experience on both ends; win win.
Building a Company like tem. requires a blend of experience and know how which spans the worlds of energy, tech, software development and FinTech. A mix of skills which simply does not come along that often in this space. It also requires the drive, ambition and vision to take on these antiquated behemoths.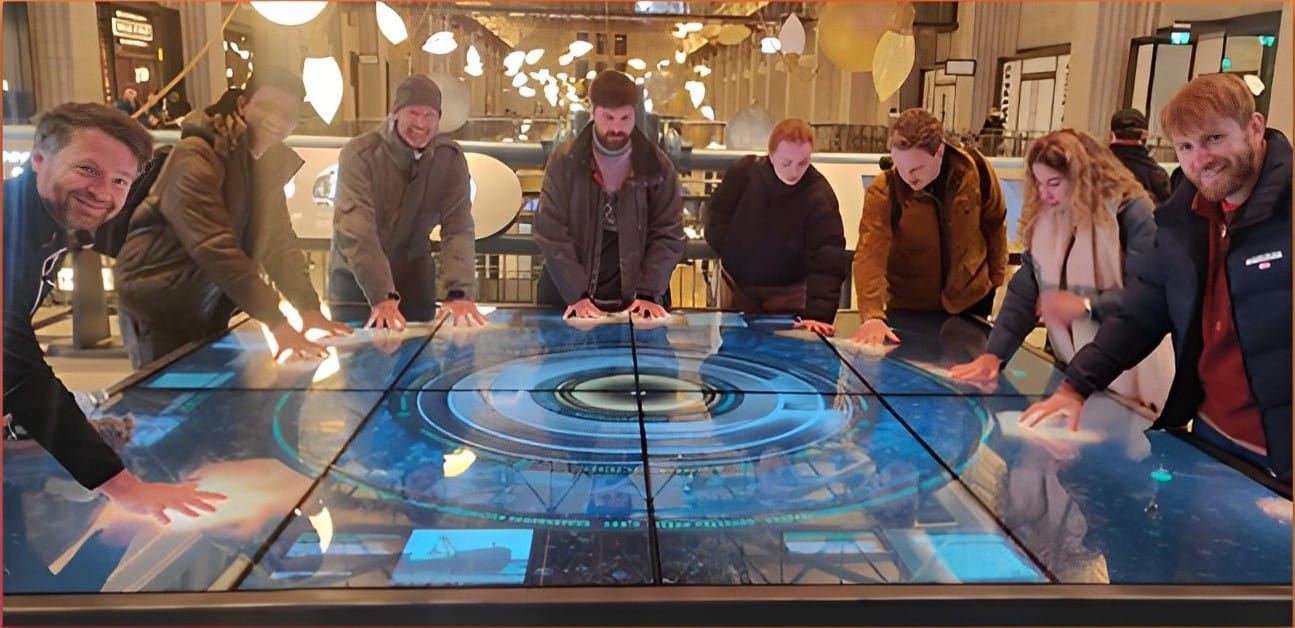 AlbionVC places a lot of emphasis on founders as part of our investment decisions and tem's founding team of Joe, Jason, Bartoz and Ross have the blend of skills, personalities, deep domain knowledge and experience that are exactly what we look for. Having worked together as pivotal members of the Limejump team, not only have they been through the scale up to exit journey in the energy space before, (benefitting from all the learnings along the way), they've built forecasting models, trading platforms, and an energy 'black book' to go with it.
There's a long way to go and a huge amount of work needed to be able to scale tem. and achieve their vision, it is a Seed stage company after all, but they're in a great place to start the journey.
And what about the ultimate vision and the ambition which will drag them through the challenges ahead? Well that's probably best summed up by the text I received from Joe shortly after completion, which simply said;
"Looking forward to building the future of energy with you!"
Related content
Top 10 mistakes founders make when pitching
What are the top ten mistakes founders make when pitching?
Read the article >
Leigh Brody on the Women in Health Tech Show
Podcast | Women in Health Tech Show with Catherine Davies, Monticle
Read the article >
AlbionVC Partner discusses the new 'PMI' index for VC and how it helps startup founders
Forbes
Read the article >