About the HTBC
Curated by Molly Gilmartin & Olivia Brooks
Topics
Breakfast sessions vary from focused on specific verticals in healthtech like DeSci (decentralised science), women's health and mental health, to domain specific like go-to-market, product design, scaling to the US. To structure the discussion and facilitate a diversity of thought, each session starts off with a panel that includes a mixture of industry experts, renowned investors, founders and operators.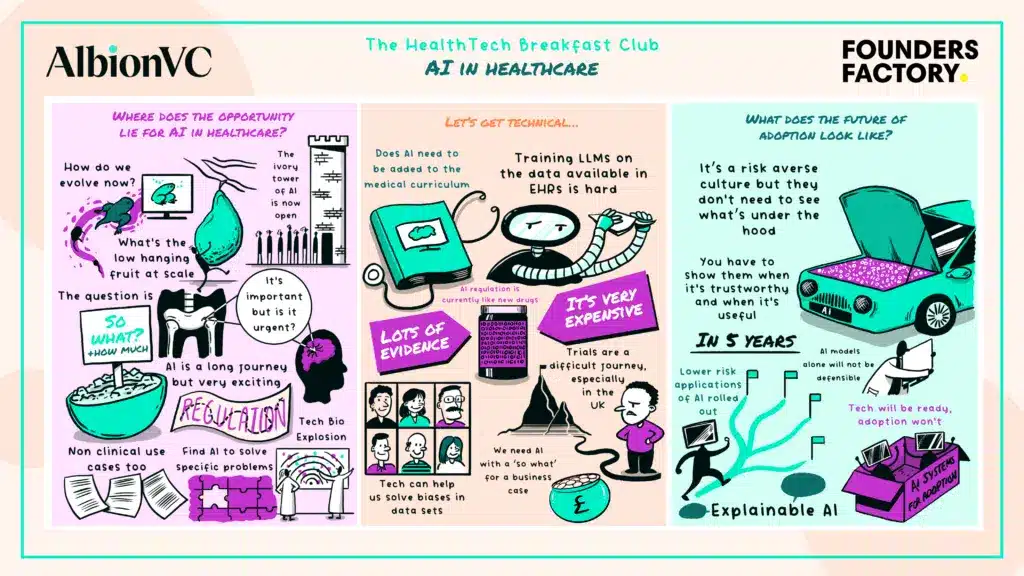 AI In Healthcare
Opportunities for AI on both clinical and non-clinical sides and the integration of this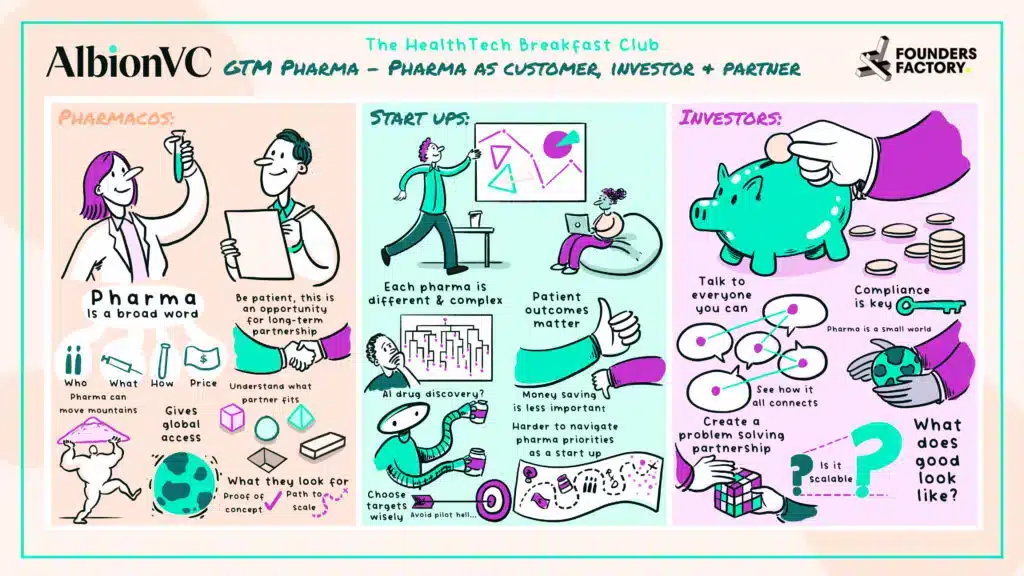 Go-to-market; pharma
Navigating strategy for digital health companies improving evidence generation.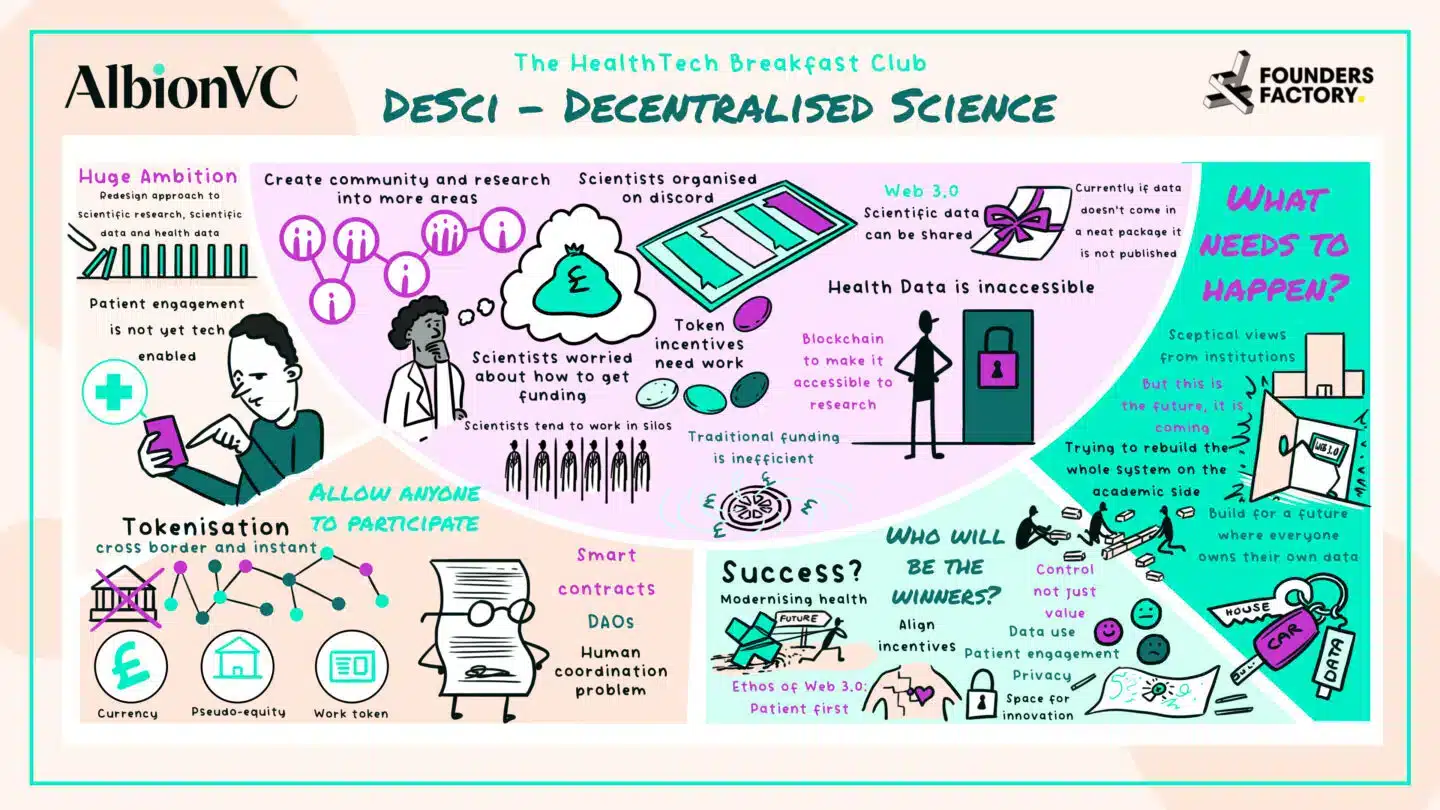 DeSci
The opportunity for blockchain in science and research.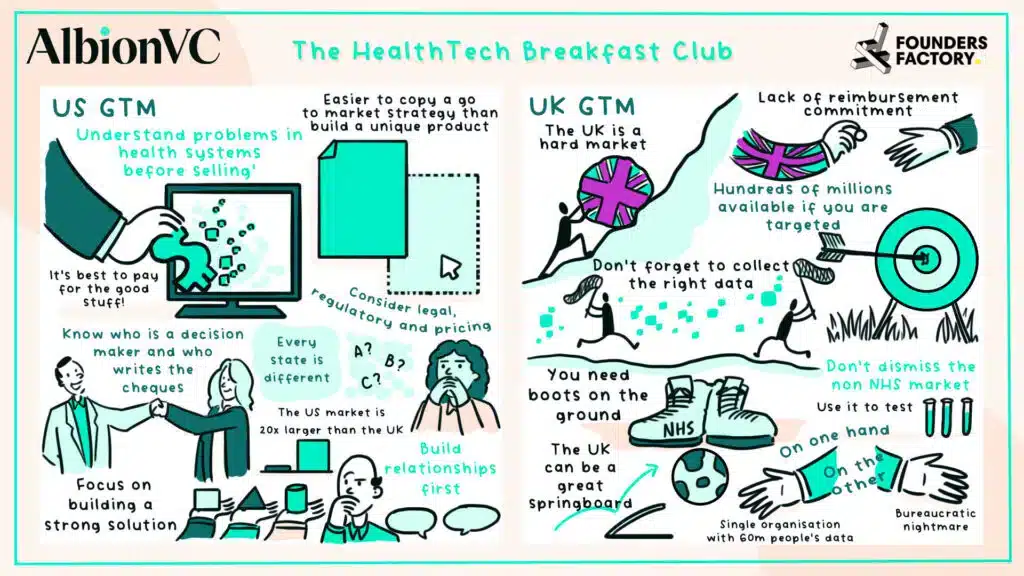 Go-to-market strategies in US and UK
The differences between US and UK strategies and how to adapt.
Our previous speakers




Past Events
Oviva's app-based obesity and diabetes care prescribed to 500,000 patients
Oviva's app-based obesity and diabetes care prescribed to 500,000 patients
Read the article >
The state of European HealthTech in 2023
The state of European HealthTech in 2023
Read the article >