European AI in Drug Discovery Market Map
Market Map, Christoph Ruedig and Gita Kler
European AI In Drug Discovery Market Map
Funding in the AI drug discovery sector has grown from $1bn globally in 2015 to over $10bn in 2020. The cost to bring new drugs to market has been doubling every decade to more than $2bn lately. Coupled with drug pricing pressures, patent cliffs and decreasing R&D productivity, pharma is experiencing a perfect storm.
As one of the most active European digital health and biotech investors, we believe that AI and modern computing hold key to solving some of pharmaceutical industry's biggest problems. Read sector deep-dive here.
Who is driving European AI drug discovery market? We've segmented European AI drug discovery startups according to their place in the drug discovery and development stage they primarily operate in plus their commercial models.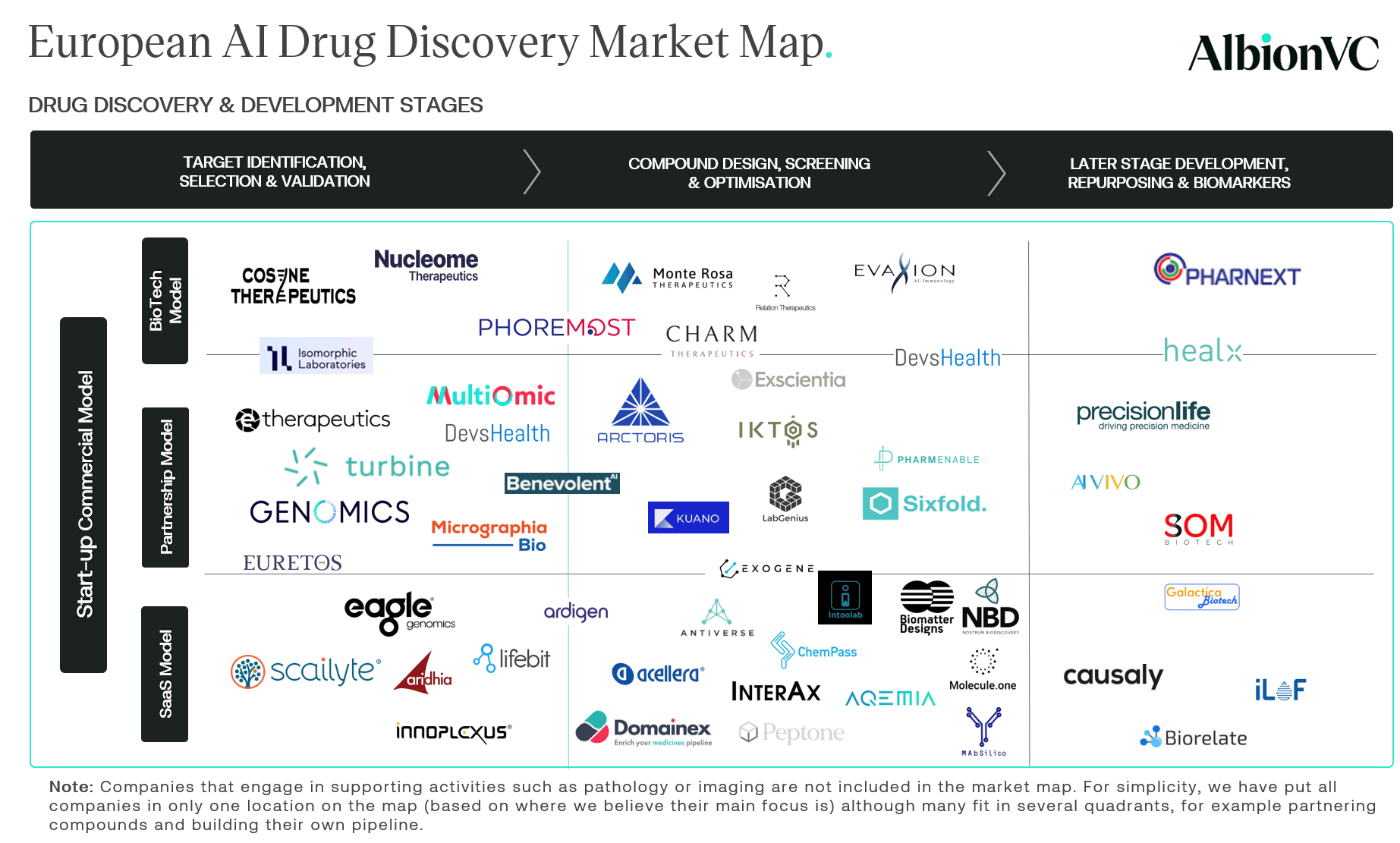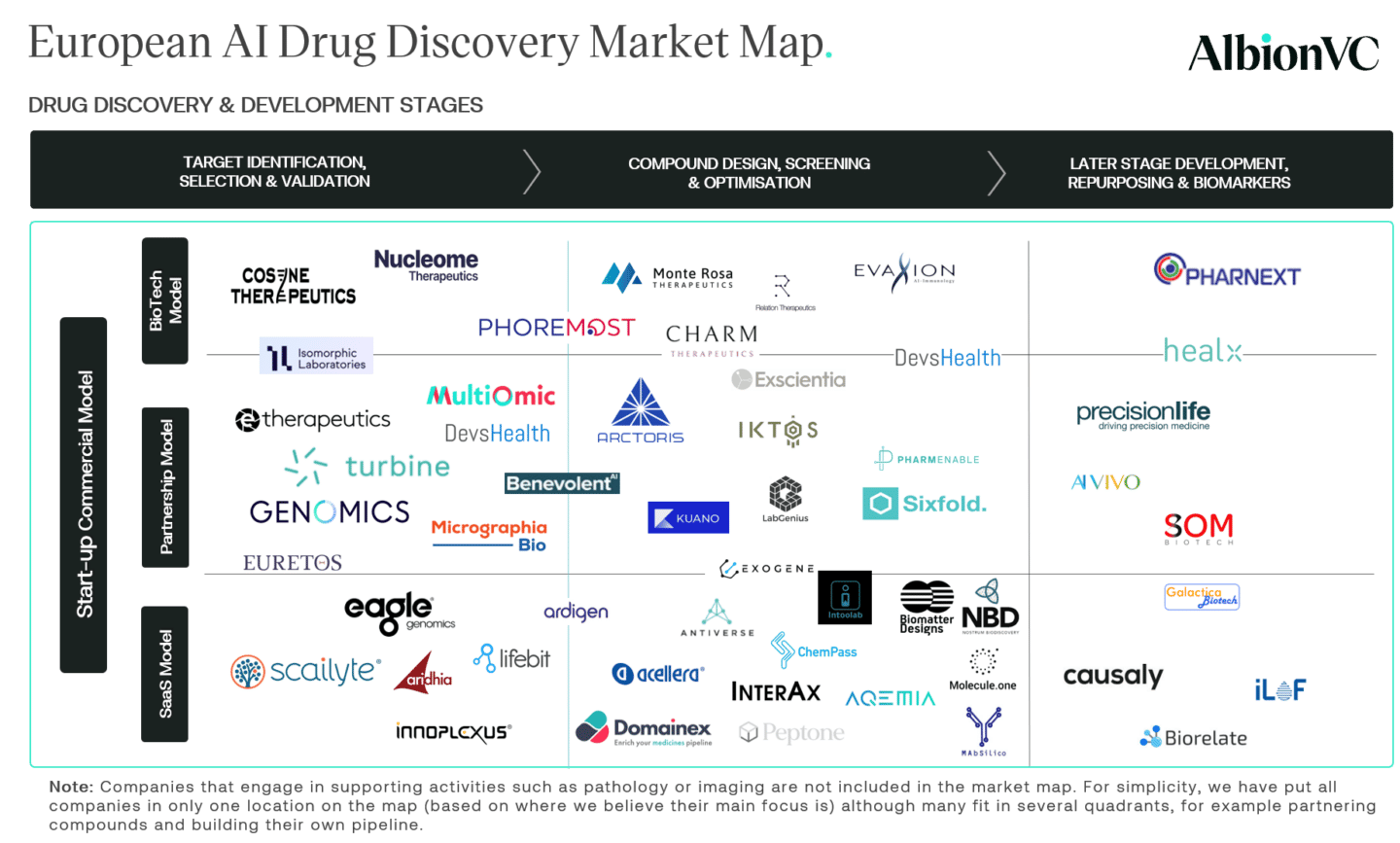 This is not an exhaustive list of all startups in the European ecosystem, rather it outlines our view of market segments and key players within each.
We will continue to updated the map, to submit a startup that you think should be on the map please fill in this short form
Related content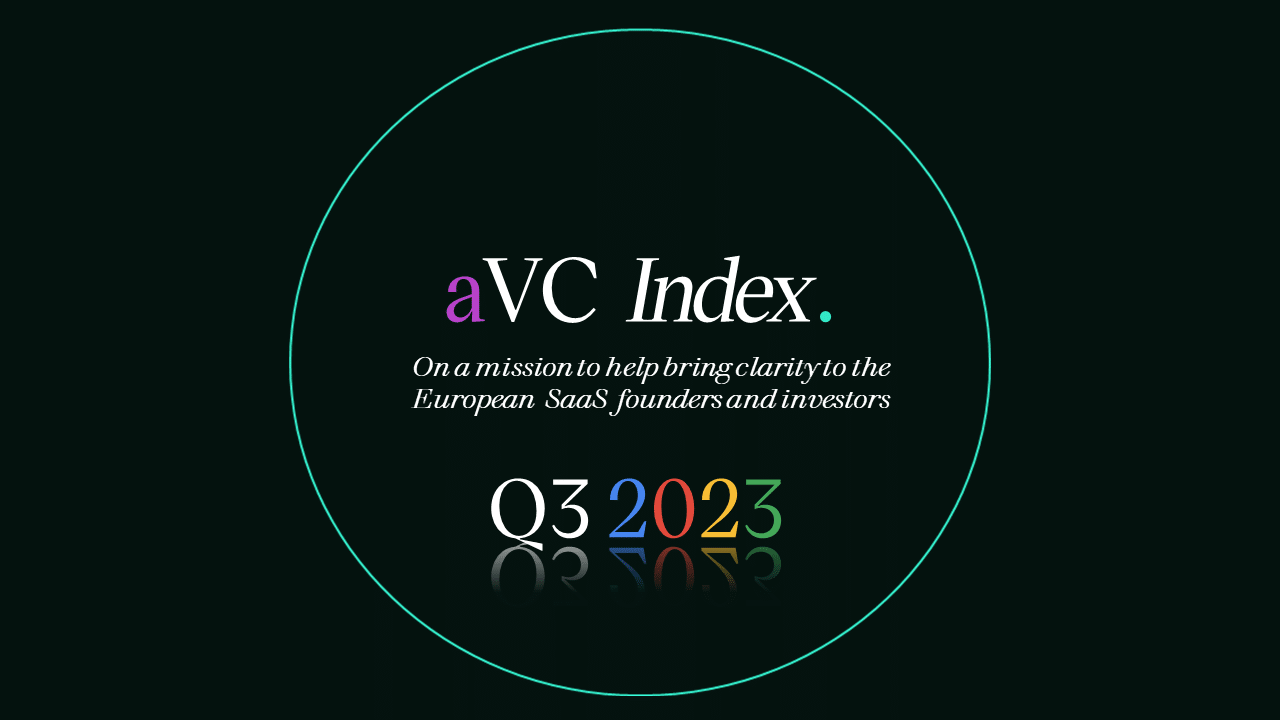 The state of early-stage European VC in Q3 2023
Read the article >
Top 10 mistakes founders make when pitching
What are the top ten mistakes founders make when pitching?
Read the article >