HealthTech Breakfast Club
by AlbionVC and Founders Factory
AlbionVC X Founders Factory bring a monthly breakfast club together to discuss emerging themes within the world of digital health.
The April edition of the HealthTech Breakfast Club focused on AI in healthcare.

Big thanks to our super panel that led a really insightful discussion:
Will Taylor – AP at McKinsey & Company
Manoj Ramachandran – Co-founder of Viz.ai and co-founder of halfloop
Lucinda Scharff – Senior Clinical Specialist at Google
Haris Shuaib – Consultant Physicist, Head of Clinical Scientific Computing at Guy's and St Thomas'​ NHS Foundation Trust
Andrea Zitna – Partner at Speedinvest
Key topics:
Opportunities for AI on both the clinical and non-clinical side
It is essential clinical decision support tools have a 'so what' that ensures clinical impact on the patient pathway for that disease, and a strong enough business case for the solution
Point solutions are hard to justify when they don't actually increase capacity immediately – for example, a very cool tool that can automate reading a specific type of CT scan won't compete with a locum radiologist who can read any type of scan for their 12 hour shift….
The low hanging fruit is definitely the 'non-clinical' facing tool that automates back office processes e.g., £2bn is still spend in the NHS on letters
Clinical adoption and the technical aspects of integrating AI into clinical practice
The so-what of the output to AI tools is the important thing for clinicians to understand…clinicians don't need to know the detail of how an MRI scanner works to interpret the output; we need to get better at explaining the output of the AI 'black boxes' to give clinicians the info they need to assess the output
Healthcare data, whilst valuable and proprietary, is noisy and really hard to access – we may be slightly over-indexing on the ease and value of data locked in EHR systems
Regulation is hard as FDA approval at the moment for 'software as a medical device' requires a similar level of evidence as new therapeutics – we hope to see a future where tools can be deployed earlier when they are 'listening' to data and their accuracy and evidence base can be built passively prior to a second level of approval on collection of this evidence.

Thanks to Daria Gherghelas, Andrea Zitna and Deepali Nangia at Speedinvest for hosting our April edition and to all who attended.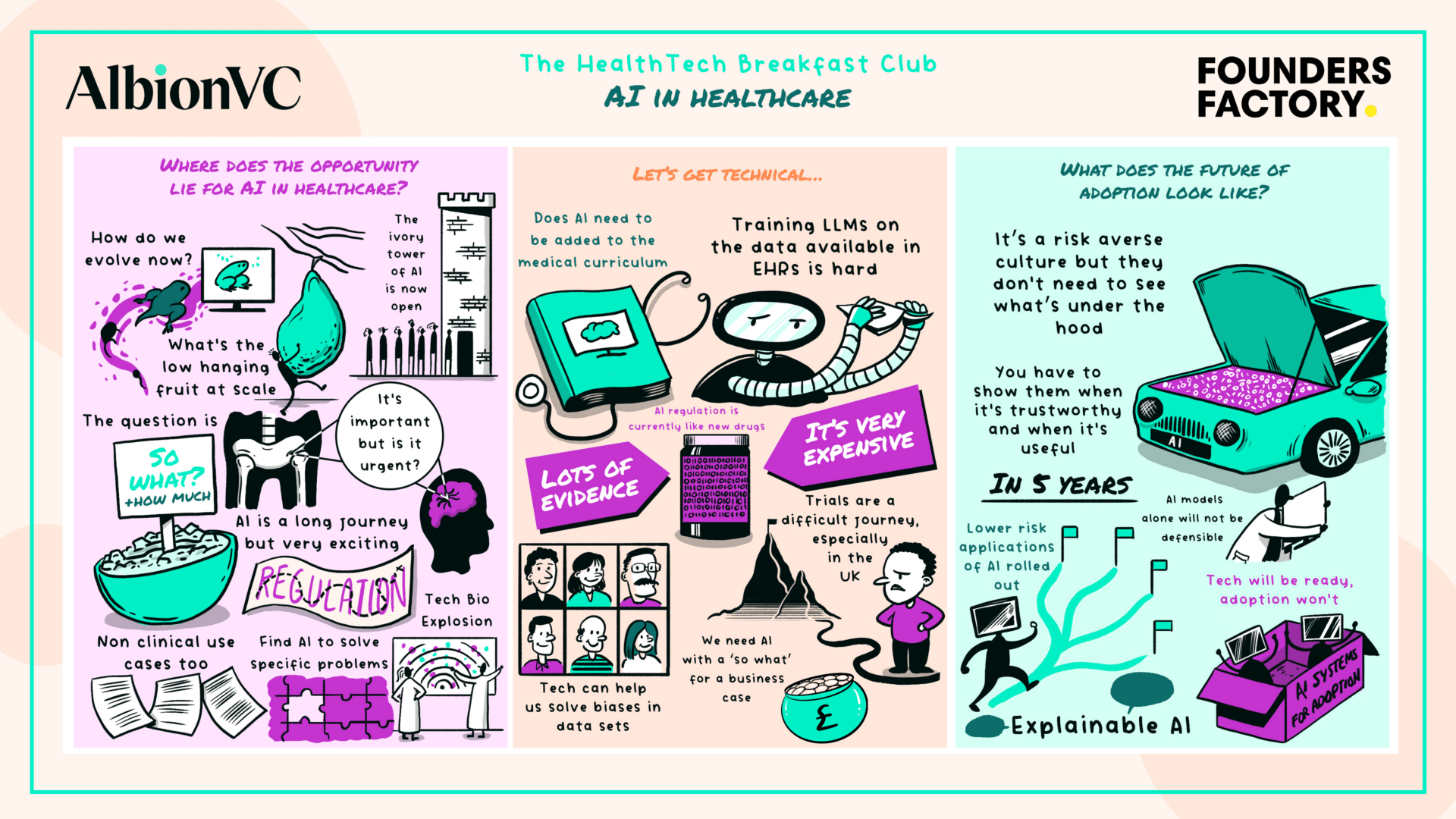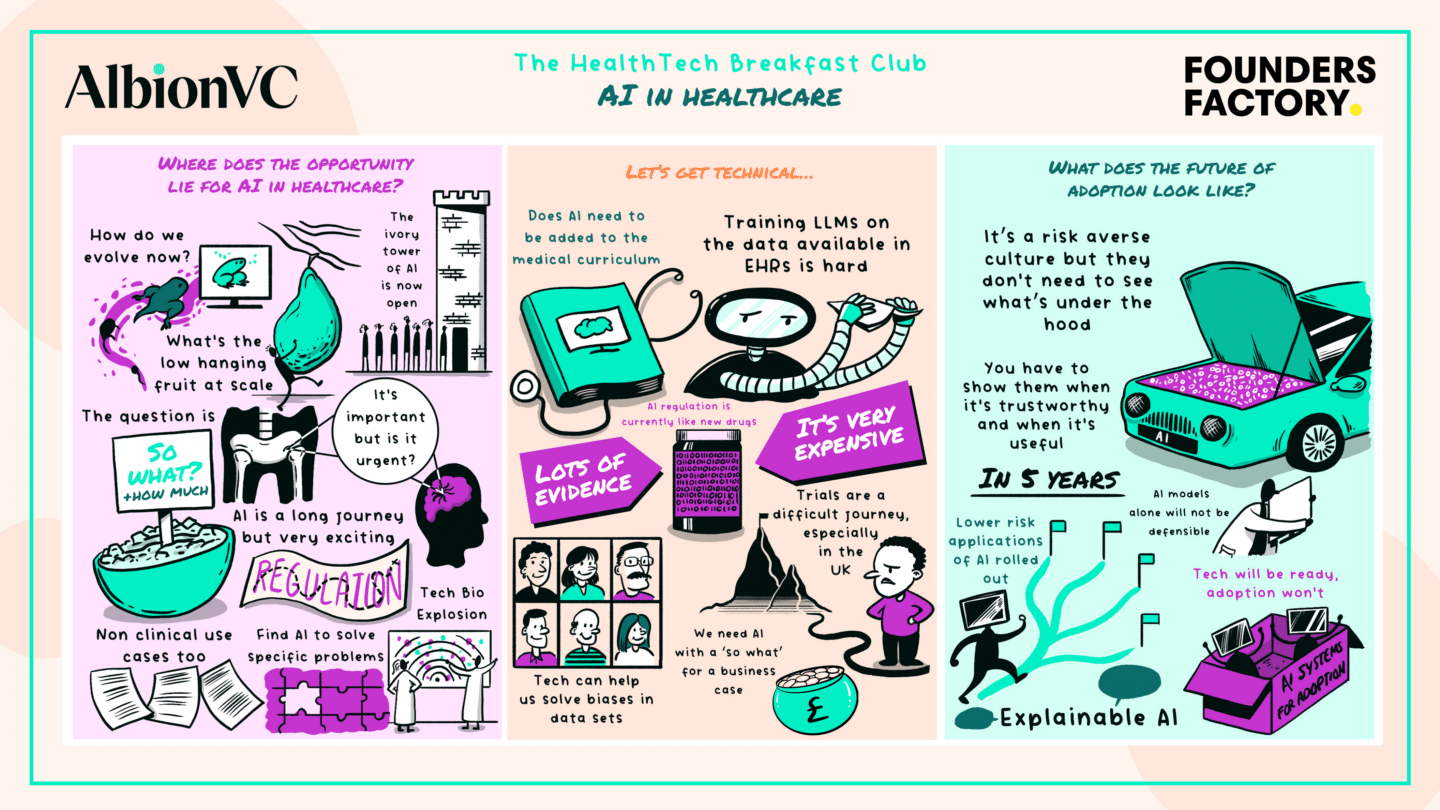 If you are a founder building in the space, we'd love to hear from you. Reach out to @Molly Gilmartin or one of the AlbionVC team.
More details about the next HTBC coming soon.
Related content
Top 10 mistakes founders make when pitching
What are the top ten mistakes founders make when pitching?
Read the article >
AlbionVC partner presents Rising Star Award at the CogX AI Festival
Ed Lascelles announced 2023 winners of the CogX Awards
Read the article >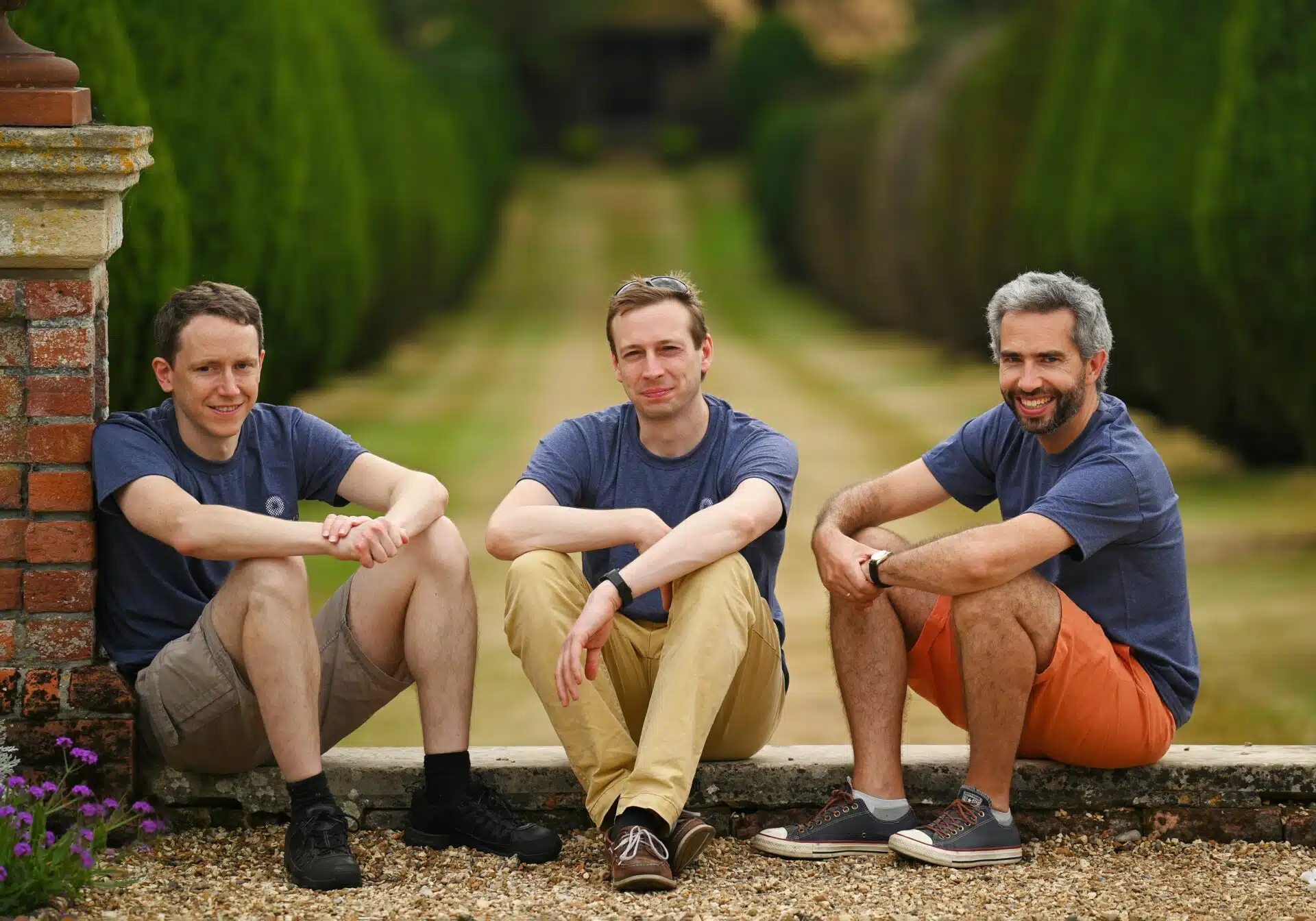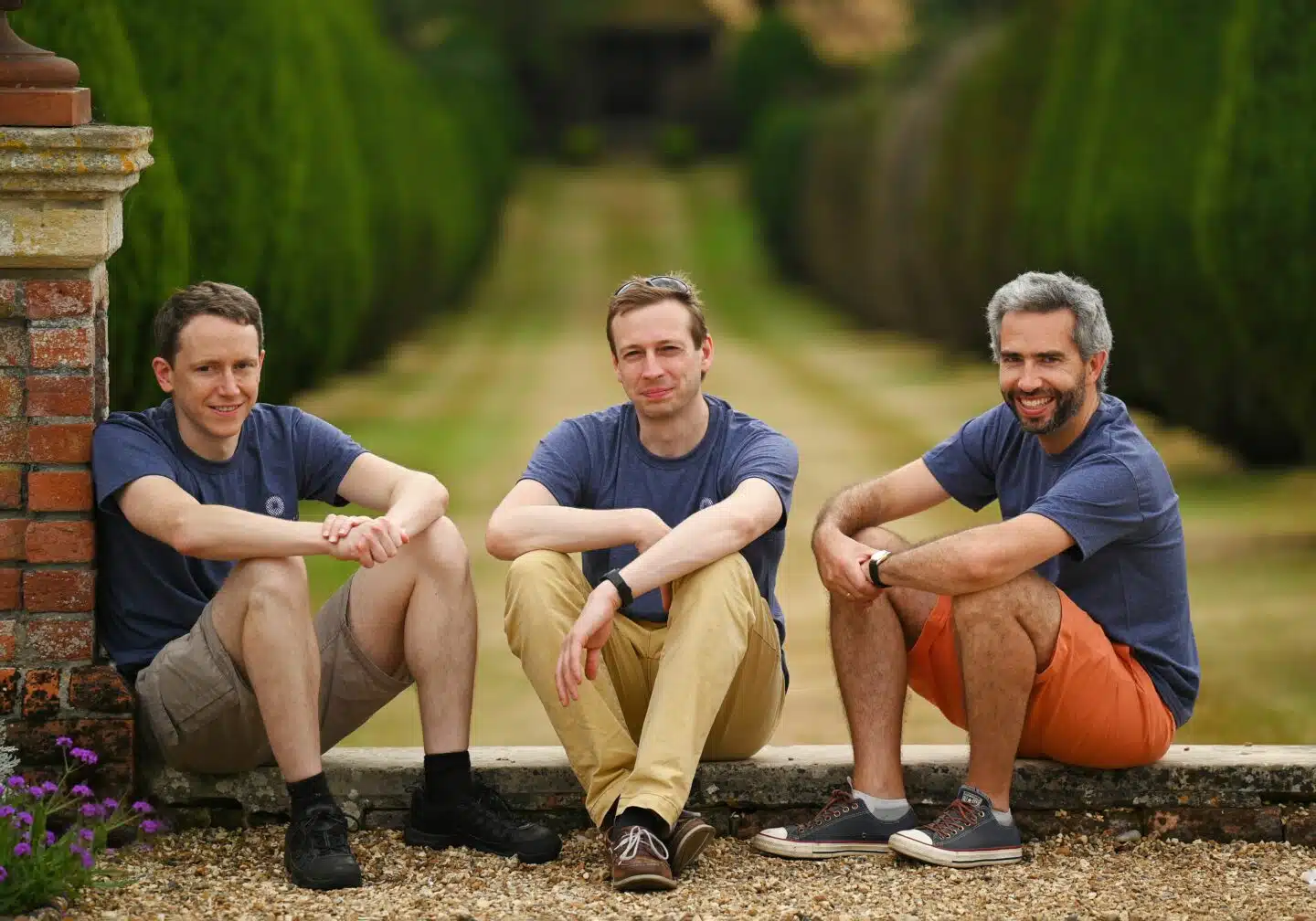 Phasecraft raises £13 million Series A to reach practical quantum advantage
Read the article >