HealthTech Breakfast Club
by AlbionVC
AlbionVC X Founders Factory bring a monthly breakfast club together to discuss emerging themes within the world of digital health.
The HealthTech Breakfast Club brings together founders, operators and investors to learn, up-skill, share insights about the exciting and evolving healthtech ecosystem.
The format is a facilitated roundtable with guest speakers and we encourage everyone who attends to bring questions, thoughts and ideas to each breakfast table.
The September instalment of the HealthTech Breakfast Club is focused on Go-to-Market strategies in the US and the UK. We're thrilled to have incredible guest speakers join us for the lightening talks and discussion. They will provide valuable insights, answer questions and kick off the conversation:
Chis Bischoff
Managing Director @ General Catalyst | GTM for US healthtech

James O'Shaughnessy
Senior Partner @ Newmarket Strategy | GTM for the UK, including NHS

Penny Dash
Chair @ NW London Integrated Care System & Former Head of Healthcare for Europe @ McKinsey | Reflections from customer perspective and working in UK healthcare

Pam Garside
Angel Investor (Cambridge Angels) & Fellow @ Judge Business School, University of Cambridge | Reflections from investor perspective and working in US healthcare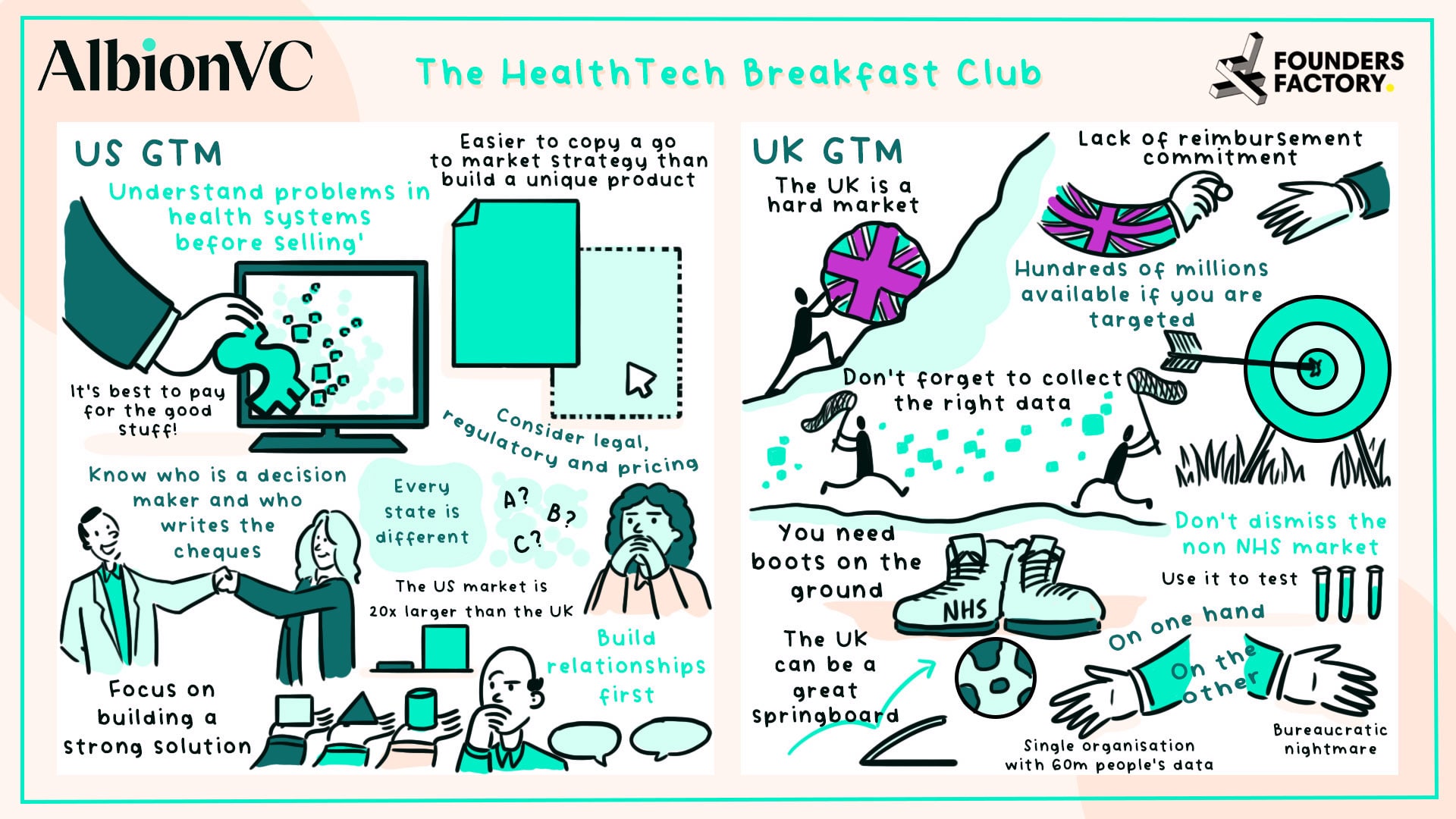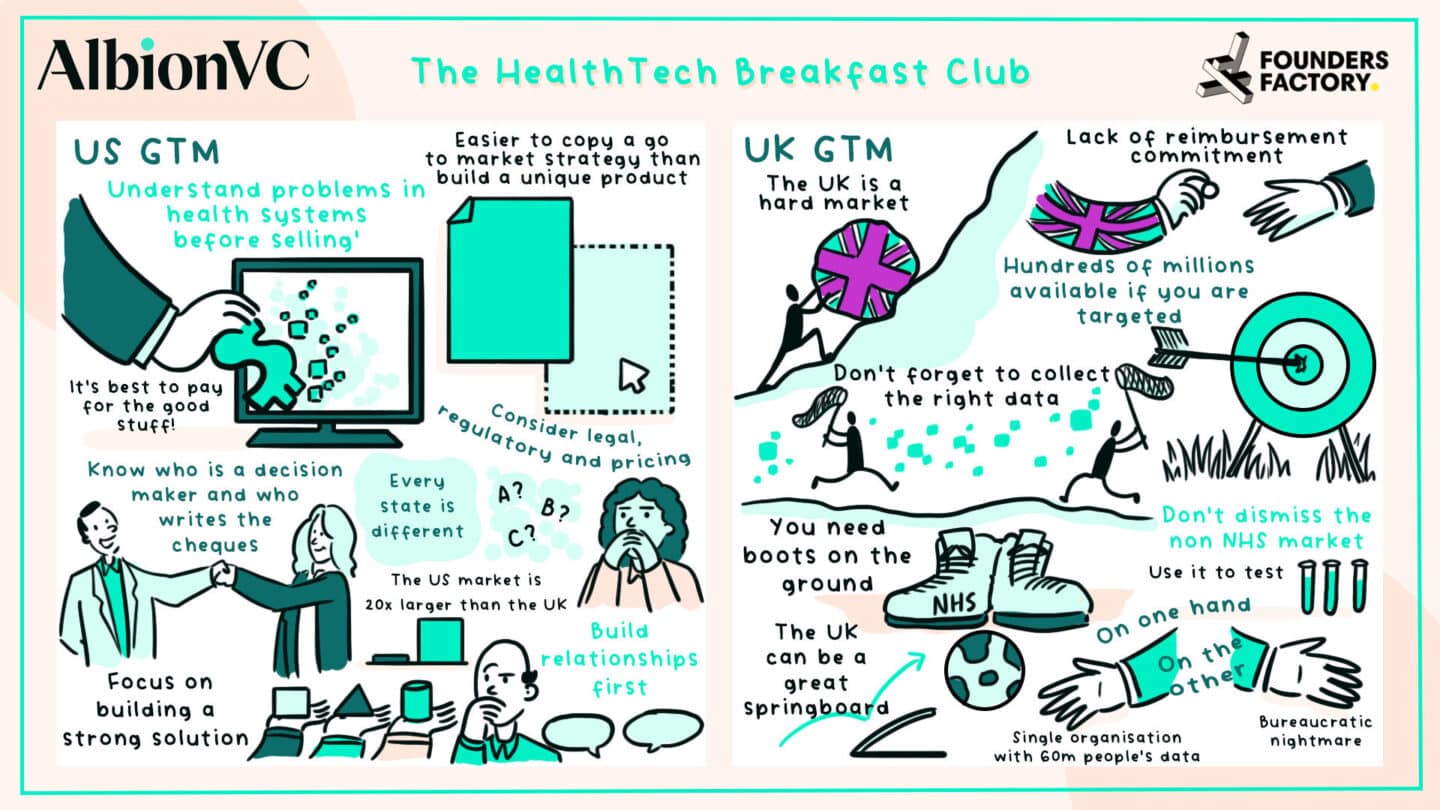 Agenda
08:30: Arrival & grab your coffee & croissant
09:00: Lightening Talks! We will have a live scribe creating an illustration from the talks and discussion
10:30: Networking & finishing the last of the coffee
General Catalyst will kindly be hosting and providing the breakfast for HTBC | September. Thank you GC!
If you would like to join us at the next Club gathering, get in touch with Molly.
Related content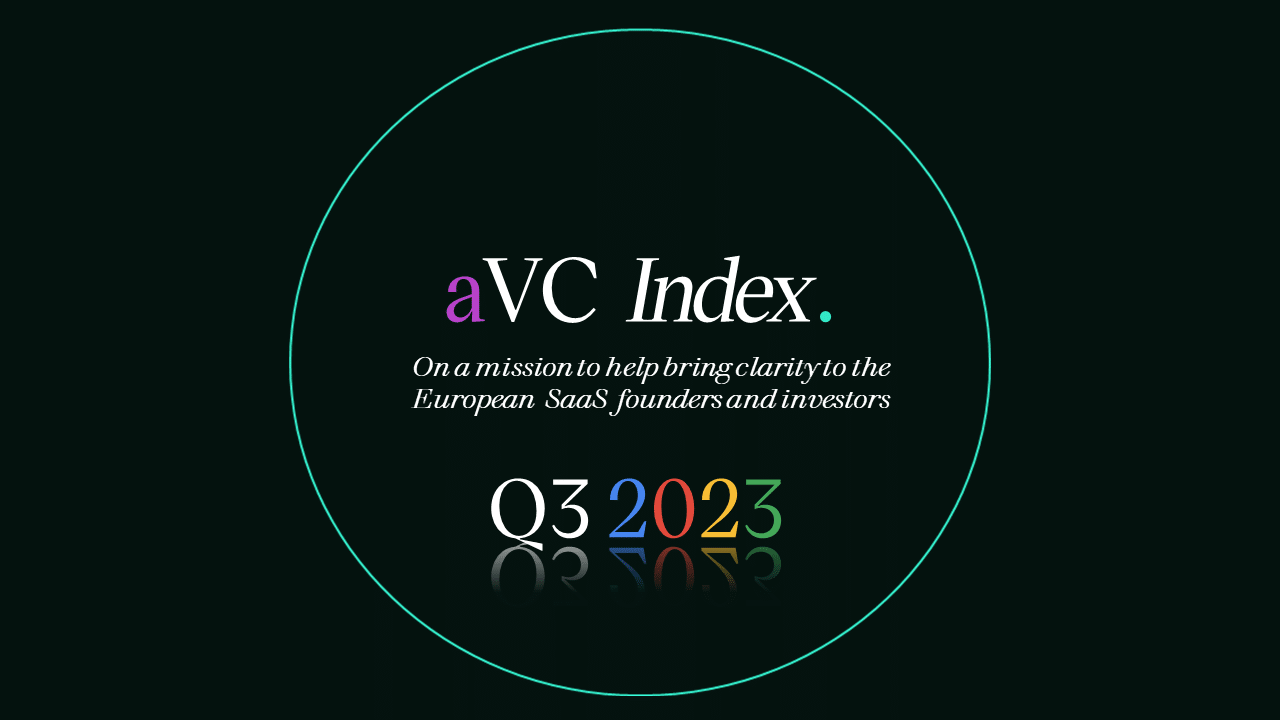 The state of early-stage European VC in Q3 2023
Read the article >
Top 10 mistakes founders make when pitching
What are the top ten mistakes founders make when pitching?
Read the article >