How one startup revolutionised API management – meet Rory Blundell, CEO Gravitee.io
by Chris Stokel-Walker, a freelance journalist who writes for The Sunday Times, The Economist, Bloomberg, the BBC and WIRED
In the mid-2010s, the co-founders of what would become Gravitee.io were working in Lille and sharing their frustrations about the API management sector. "At the time, the market was characterised by some very large players, the likes of Google, IBM and massive software vendors," says Rory Blundell, CEO of Gravitee.io – who was not part of the original founding team. "They were charging massive money for something that was frankly not really solving all the customer pain points."
Existing software was complex to use and not that intuitive – two things that irked David Brassely, one of Gravitee.io's co-founders and its original software developer. Brassely was working as a consultant at the time and was being asked by businesses to pick from the best of a bad bunch of software. "He thought there's got to be a better way to do this," Blundell says.
Fed up with what was on the market, Brassely began writing his own API management software that he'd use with his own consulting clients. They began wanting to use it more permanently – and Brassely realised he'd need more help. He brought on friends and colleagues who were all consulting in the sector to build out the software into a larger solution.
The business began evolving into an annually recurring revenue-based operation, where the software Gravitee.io developed was being used and maintained by Brassely and his co-founders. And that's where it came across Blundell's radar.
Blundell was at the time working for a company called SnapLogic, running their technical operations in EMEA. The company Blundell was working for operated in an adjacent market but still had similar issues. "I was advocating that we should consider how to address the customer pain points more effectively," he says. He offered to build something for SnapLogic to help alleviate those issues – and turned to GitHub.
There, he began researching different API solutions and discovered Gravitee.io. He was intrigued by what they were doing and reached out to the founding team to meet them and learn more. He travelled 90 minutes from London, where he was living, to Lille, where the Gravitee.io team were based, to meet Brassely for lunch. "We got on very well, and we had a shared opinion about where the market was going," he says.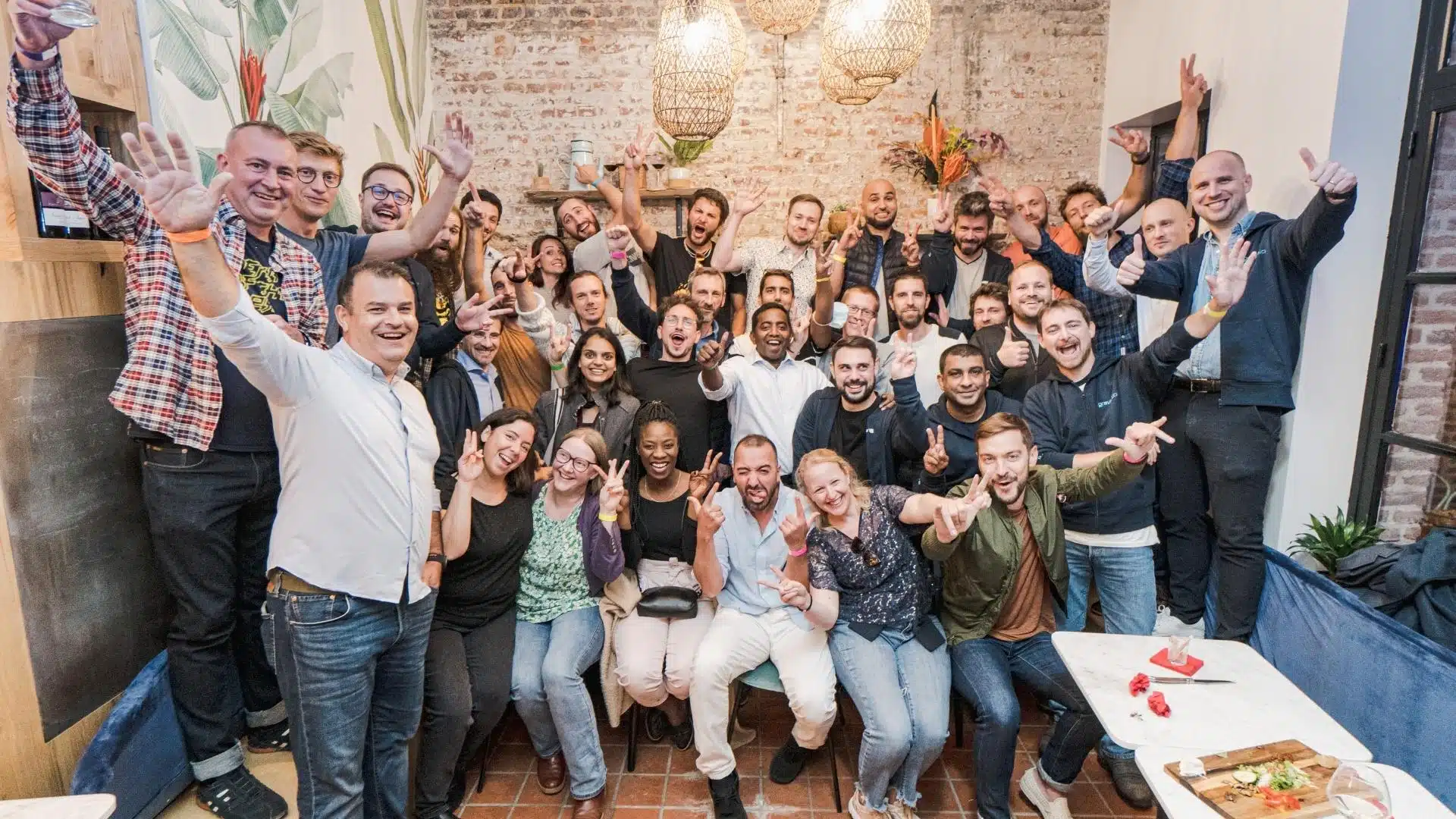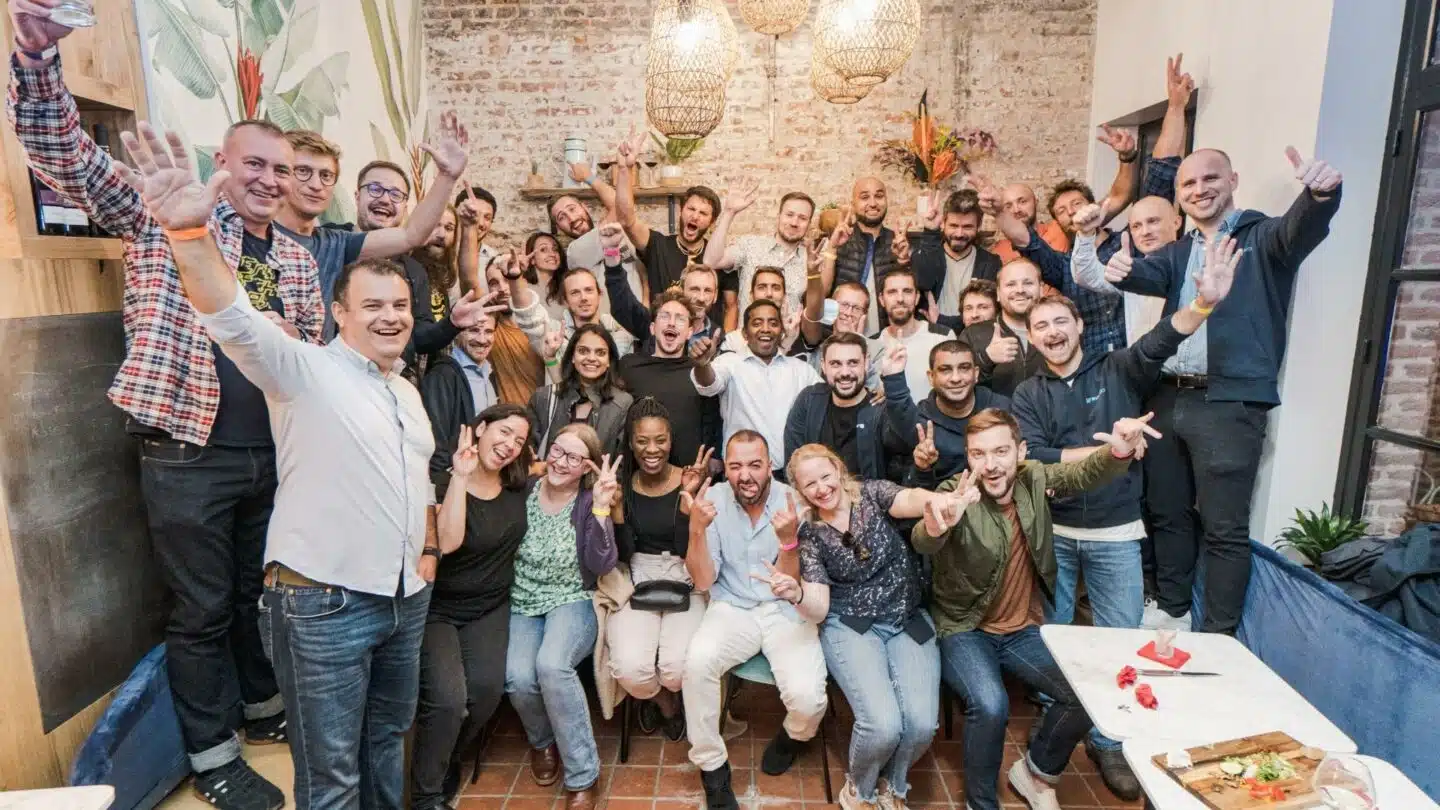 Blundell ended up offering the Gravitee.io team business advice and offered to write a business plan for them. He joined the company as head of sales, and then took over as CEO shortly after. It became an obsession that he struggles today to untangle from his personal life. "The work-life balance doesn't exist," he says. "It's an inherent part of who I am as a person, just as much as my wife is an inherent part of me as a person," he says. "They are indistinguishable. I will work at anytime: day, night, weekend. If I'm on a beach somewhere, wherever I am, I'm working."
Stepping up to the CEO role may be daunting for some, but Blundell chose not to let fear dominate his position. "If you spend too much time thinking, 'Oh my god, I'm the CEO of this company, with this number of people,' you're just going to be paralysed by fear," he says. "So I just get on with it."
That doesn't mean Blundell blunders through with supreme confidence into ideas that could harm the company. "It's striking the balance between confidence and being overly bullish," he says. "It's a very difficult balance and really, the answer is you need to have the right team around you." Many of Gravitee.io's executive team have worked with Blundell before; all are willing and able to speak truth to power. "You have to trust your gut, but you have to have the right people around you who can rein you in, and that you trust their judgement."
Blundell's leadership meant the company has made waves in the venture capital world, attracting interest from forward-thinking firms including AlbionVC and Oxx, who co-led the series A funding in the firm – who shared the same vision of the future of APIs as Gravitee.io's team.
"APIs are the railways of the digital world, with over 80% of internet traffic now going through them," says Paul Lehair, investment director at AlbionVC. It's a market that's growing – but not always in the right way. "Existing API management vendors are stuck in the past with legacy technology and solutions that are hard to use and to deploy, while the rise of DevOps in the enterprise is driving the need for new and more developer-friendly products," he says.
Gravitee.io did things differently – which made it an obvious investment for AlbionVC. "Gravitee.io has been constantly beating competitors and attracted a long list of customers across sectors and countries thanks to its focus on ease of use, security and open source," says Lehair. "We were impressed to see that this strong growth was also achieved in a very capital efficient way, the company having been bootstrapped with no prior capital raised when we first invested."
The first capital raise strapped a rocket to Gravitee.io, allowing them to grow from 20 or 25 employees to nearer 70 or 80. That growth gave Blundell one of his biggest challenges: good people management. "Understanding how you try and get the most out of people was a big area to learn" when he became CEO, he says. And the role is constantly changing: when he joined and the company was at around 20 staff, he was in the trenches alongside them. Now, by necessity, he has to take a higher-level view. Yet he still keeps his ear to the ground with one key red line that he won't change. "I do one-to-ones with every single person in the organisation once every two months as a minimum," he says. "I want to hear actively what every single person is saying."
Backing from those early supporters did more than simply provide much-needed cash flow. "Fundamentally, it just changed the prospects of the company," says Blundell. "When you first get meaningful institutional backing, people take you a bit more seriously."
The funding was an indication that Gravitee.io was making a meaningful difference to the world, and that its plans for the future were ones shared by people outside the business. "Somebody external to your organisation has said: 'I believe in this management team and I believe in this plan,' basically," says Blundell. "That external validation is critically important for a business's journey and its gestation."
Beyond that, the connection with AlbionVC helped Gravitee.io tap into a broader social network, and the funders' expectations professionalised the company. "It brings a level of rigour to the organisation that we were sort of doing, but it was just another level up," says Blundell.
And with that rigour comes lofty goals. "Our view is that Gravitee.io can be a truly next-generation global leader in the API world," says Blundell. The company believes that the world of APIs has transformed in the last 15 to 20 years, and is just entering a new phase of the industry – API 3.0, unifying synchronous and asynchronous technologies in an easy, secure way.
"We were straight away impressed by Rory's level of ambition, his relentless pace, commitment and contagious conviction, which are key attributes that we look for in founders and CEOs. It has generally been a pleasure working with Rory and it is fantastic to witness how he constantly continues to grow as a leader. We are extremely excited about partnering with Rory and Gravitee.io to build the category leader of the API 3.0 wave."
It's a fast-moving world, and at the centre of the revolution will be Gravitee.io. "That's all you need to remember about us," says Blundell. "Four things: sync, async, easy, secure."
Related content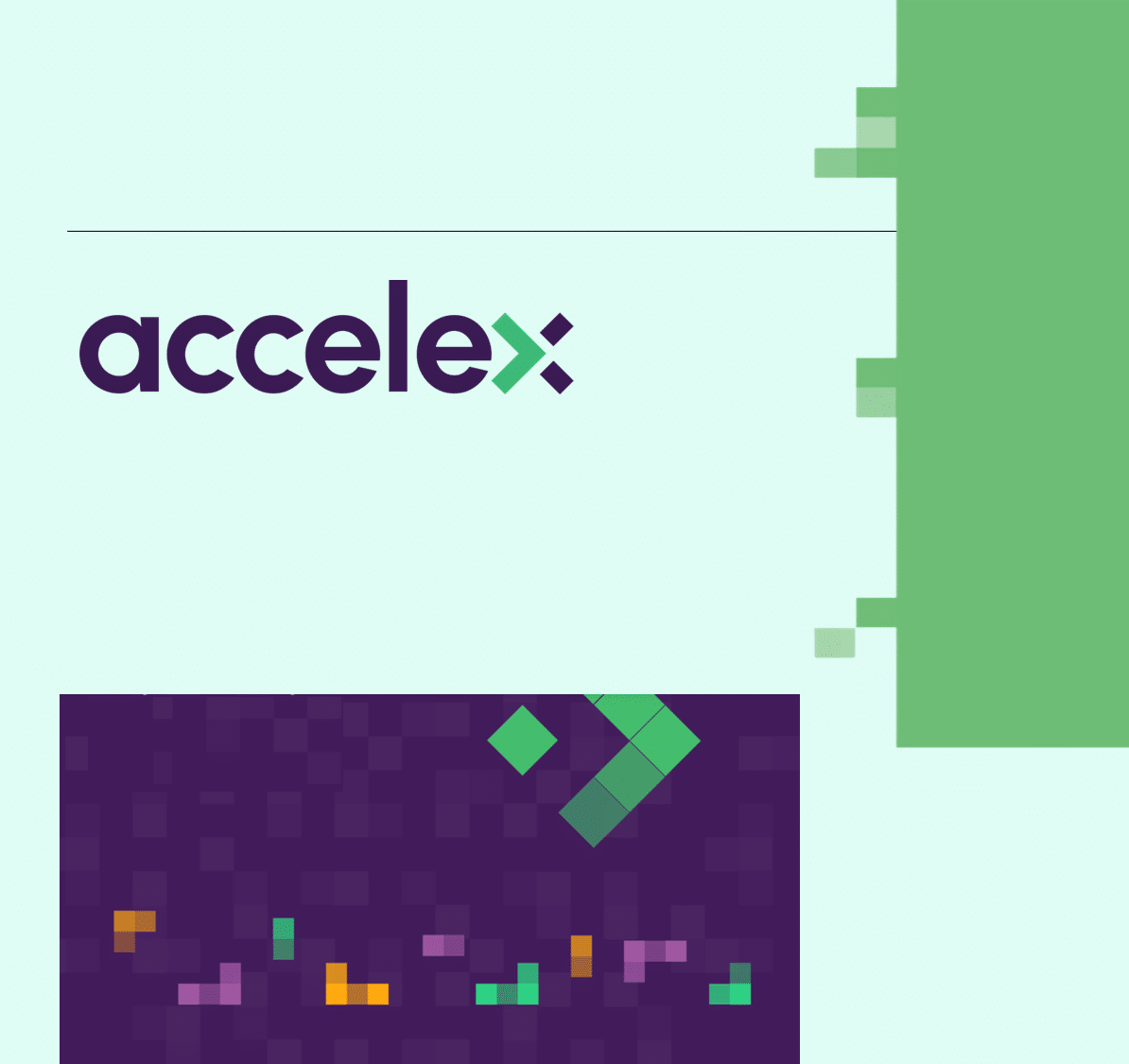 Accelex, a leading provider of AI automation for private markets data, raises $15m Series A
Read the article >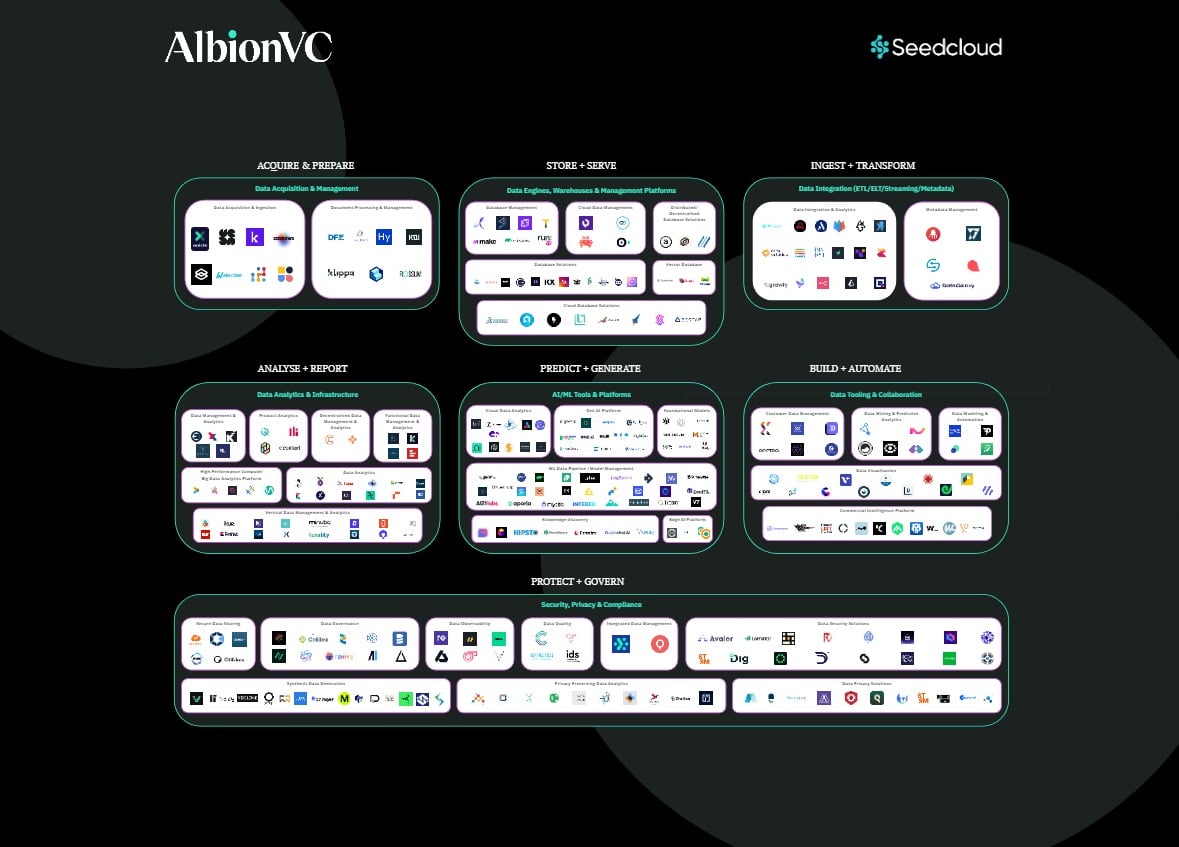 European Data Market Map 2023
Read the article >
MAD Podcast with Mathew Lodge, CEO Diffblue
Listen to the MAD podcast with Mathew Lodge, CEO Diffblue, by Matt Turck Partner FirstMark
Read the article >