Digital rehabilitation platform Neurofenix raises $7m Series A
Funding News
Digital rehabilitation platform Neurofenix raises $7 million in Series A funding from AlbionVC to transform stroke and brain injury recovery
Health tech startup Neurofenix was founded to improve rehabilitation for neurological patients
Over 75% of stroke, traumatic brain and spinal cord injury patients face long-term disabilities because of insufficient neurorehabilitation and a shortage of occupational therapists
Once patients are discharged, they're even less likely to complete home therapy programmes due to a lack of engagement, monitoring or support
Neurofenix's patient-focused approach combines sensor-based technology and a telemedicine platform to personalise rehab and improve recovery and outcomes
Neurofenix has raised $7 million in funding in this round led by AlbionVC to build out the product team and invest in US expansion
Neurofenix, the neurological rehabilitation platform that uses sensor technology to improve patient recovery outcomes, has raised $7 million in Series A funding. This funding was led by AlbionVC, with additional participation by HTH, InHealth Ventures, and existing investors. This will enable Neurofenix to build out its product line and invest in US expansion, including funding US clinical trials.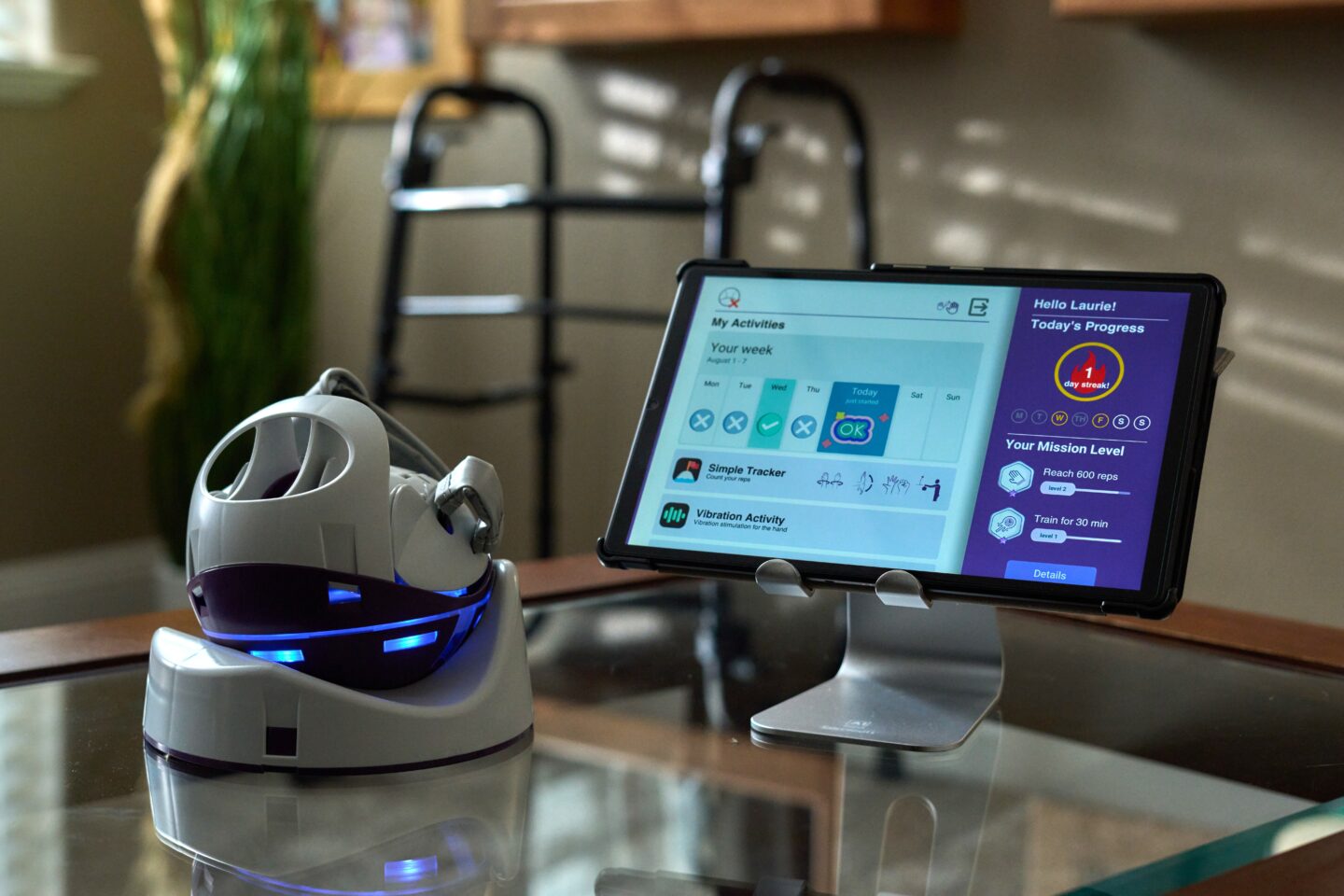 Founded in 2016 by Imperial graduates and Entrepreneur First alumni Guillem Singla Buxarrais (CEO) and Dimitrios Athanasiou (CTO), Neurofenix aims to revolutionise how neurological rehabilitation is delivered to drive better outcomes and recovery for patients.
In the UK more than 100,000 people have strokes a year, with care costing the NHS around £3 billion annually and the loss of productivity to the UK economy due to disability and informal care costing £4 billion. In the US, where around 795,000 people suffer from a stroke every year, rehab costs can reach over $17,000 a year per patient.
Neurofenix wants to overhaul this unsatisfactory approach to neuro-rehabilitation through its clinical-grade and personalised rehab programme.
Improving neuro functionality through gamification
Neurofenix's rehab programme currently focuses on arm and hand therapy through its NeuroBall™ device. Designed with input from over 300 therapists and patients, the device is personalised to each patient based on their current needs and enables them to perform increasingly challenging, repetitive movements to help build up strength.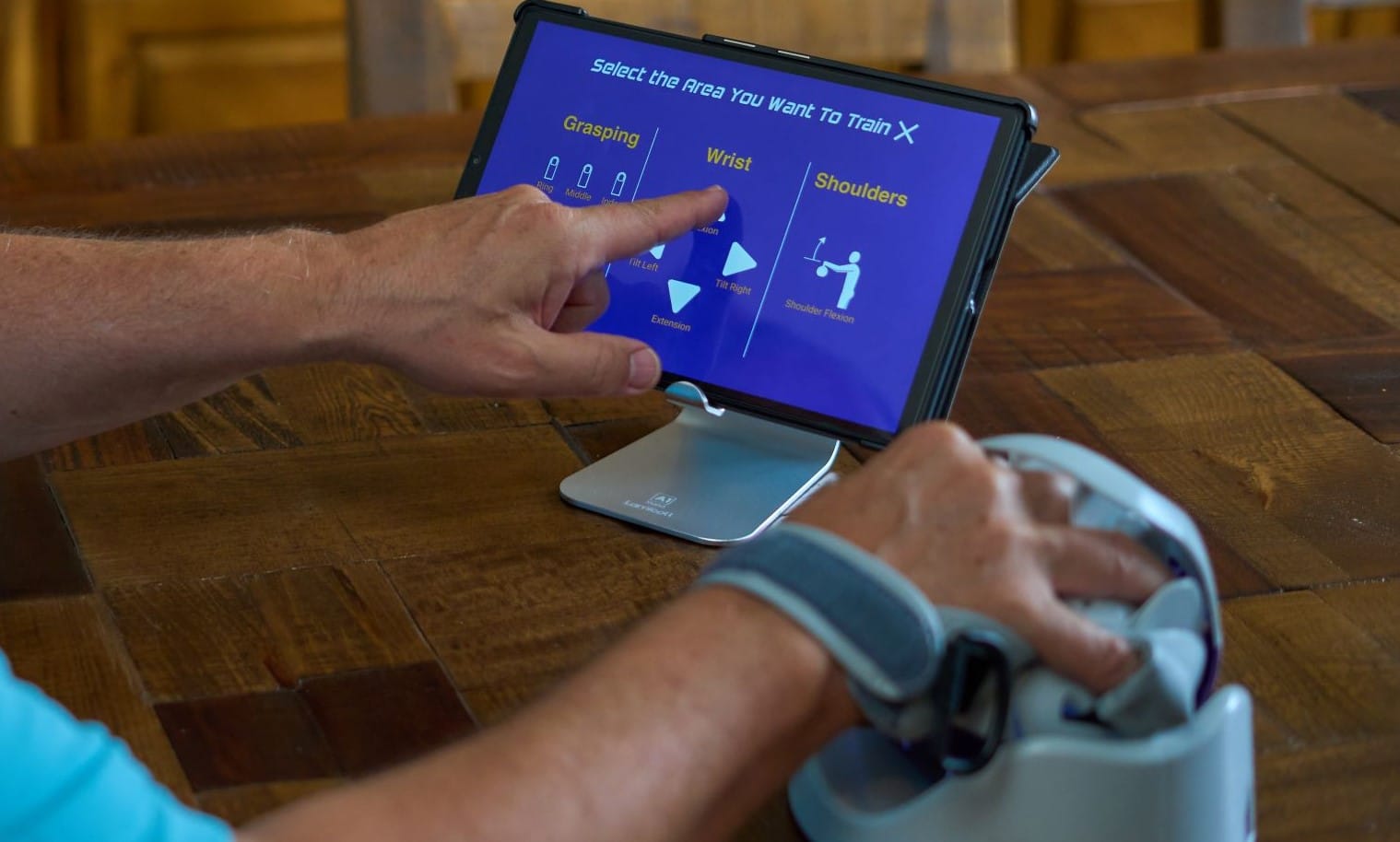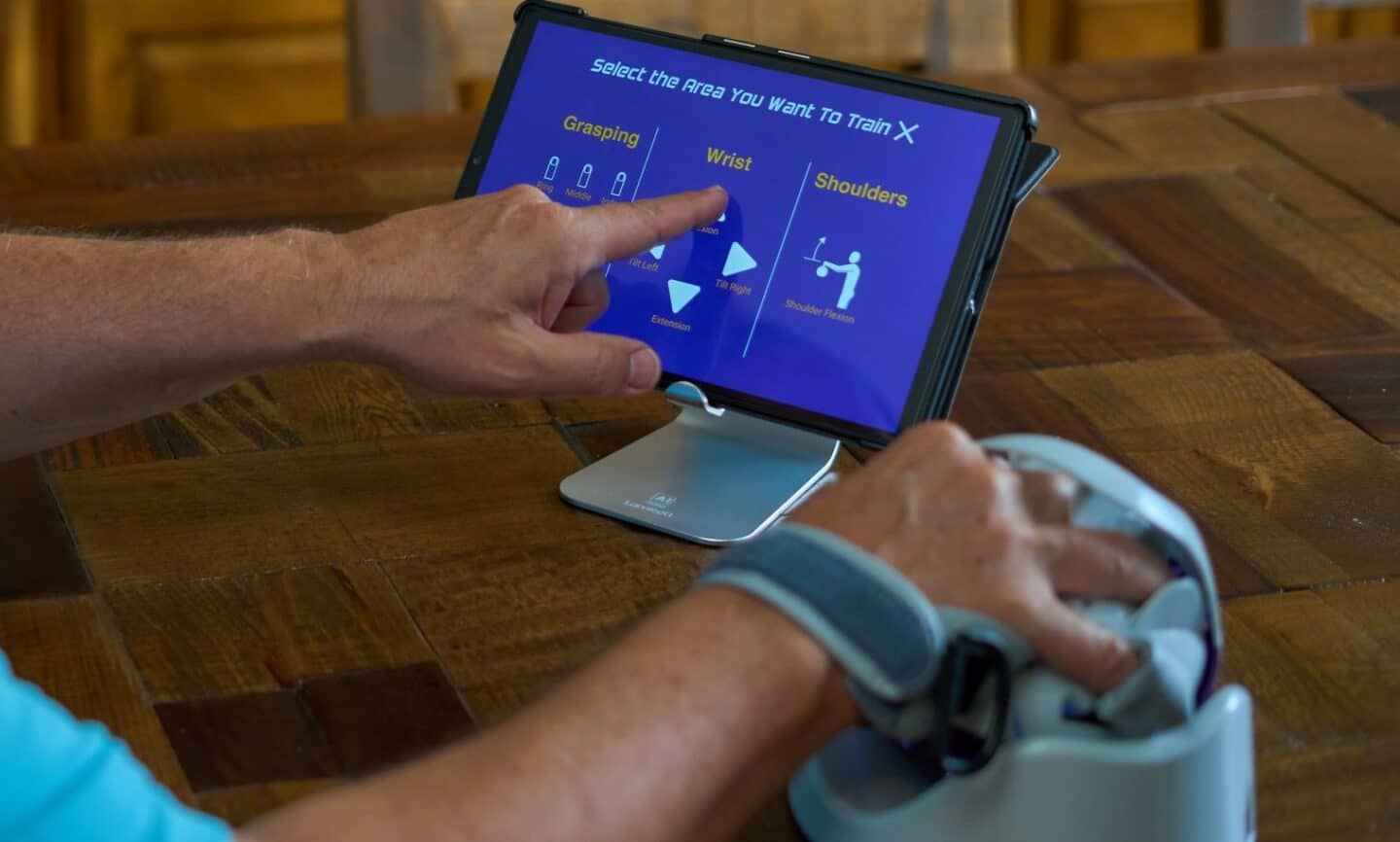 Congratulations to Guillem Singla Buxarrais and Dimitrios Athanasiou, and the whole team at Neurofenix.