How a university friendship turned into a key crypto CEO role for Simone Maini
by Chris Stokel-Walker, a freelance journalist who writes for The Sunday Times, The Economist, Bloomberg, the BBC and WIRED
When Simone Maini and James Smith were at university together in the early 2000s, they likely didn't imagine that more than a decade later, their paths would reunite in the world of business. Smith was studying computer science at the time, coding a self-learning neural network that could play backgammon; Maini was studying for a degree in history.
Their paths looked likely to diverge – and for a time, they did. Smith kept working on AI and natural language processing, moving to Oxford and completing a DPhil before entering the world of financial trading. Maini spent time at Deutsche Bank, then Kroll, working on investment banking and tackling financial crime.
Yet despite the disparate routes into the world of work, both stayed in touch – and Maini paid attention when, in October 2013, Smith launched Elliptic, a startup devoted to building trust in the cryptoasset blockchain so the open financial system can flourish.
"I'd been aware of Elliptic since the very beginning," says Maini. "I'd been watching from the sidelines how things were going." At the time Maini was working in consulting, helping businesses manage their financial crime risk. "Elliptic was really interesting to me from the outside, because it was bringing those parts of my career together," she says.
Crypto's big play is about overturning the status quo and reshaping the world of financial services – but has often been maligned as a place for banditry and bad actors. "Elliptic was tackling this specifically from the fighting financial crime lens," says Maini.
It was a dinner conversation that prompted Maini to join Elliptic in 2016. The company was looking for someone who had experience building products that addressed financial crime problems, as well as an understanding of banking – given the way crypto was eking into the traditional financial world.
Maini, for her part, was looking for a change. "I was looking for an opportunity to join a very early stage small business because I really wanted to get my hands dirty," she says. As she puts it, "the stars aligned."
She joined the company first as head of product, but because the company at the time was only six or seven-strong, was involved in many aspects of the business. Within six months, she was chief operating officer, getting involved in client-facing work, as well as sales and marketing activities. "As is often the case in an early stage business, you sort of have to find the spaces that need to be filled," she says. And one space that desperately needed filling was looking not just ats product – which was developing well – but where Elliptic showed up in the market.
Maini felt key questions needed addressing, like: Who are we? What do we stand for? What types of people do we want in our business? How do we develop the people that are here?
It turned out to be a perfect fit. "Whenever you come across new problem spaces like that, it really just means that you're growing," says Maini. "You're doing something right, the nature of the challenge is evolving." She admits to getting a lot of energy and satisfaction from solving problems. "I think that's fairly common across people that take on the CEO role in particular, because you are there to remove blockers, solve problems, and open up avenues for growth."
One of those avenues for growth at the top of her in-tray was ensuring the company could scale. At the time, only three or four people could go out and sell Elliptic to clients – a major rate limiting factor in what they could do. "When you're very small, you are the person doing a lot of things," she says. "And actually, over time, your role becomes to enable other people to do a lot of the things – and that's definitely a transition to go through."
It was also a personal transition Maini had to go through eight months ago when she gave birth to her daughter. "It's maybe a bit cliche, but I don't really think so much about work-life balance as work-life integration," she says. "[Work] is, frankly, all encompassing, it's all consuming. You sleep, eat, breathe, drink this." It's a challenge few in the crypto world necessarily face. Just one in five executives at crypto firms are women, according to a recent study, and it's something that Maini has to deliberately work at where other crypto CEOs may not. "I feel much more comfortable switching off now than I did three years ago," she admits.
That's an element that Ed Lascelles, AlbionVC partner, has helped Maini with, acting as a sounding board for the CEO as she redefines the role within the company. Maini remembers clearly the first time Elliptic met with AlbionVC, and having a strong feeling, based on the questions they asked of the firm, that they cared deeply about the people, and not just the bottom line. "That chemistry matters in a company and investor relationship," says Maini, "and I think we definitely had that, from the beginning, in particular, with Ed. He and I both champion culture as a growth driver of businesses."
"Right from the very first time we met Simone and James, we could tell the team had that special gift of trust, within a performance culture," says Lascelles. "It has been amazing to watch Simone navigate the extraordinary stresses of leading a hypergrowth business while nurturing the unique culture of the business. And while becoming a mother at the same time! It is inspiring to watch."
And that growth has been prodigious. Six years ago, when Maini joined Elliptic, it was a small team.
"From my perspective, we're still only just getting started," she says. "We want any decision that is made in crypto to be powered by Elliptic and our data intelligence. Today, we solve critical challenges in the space of compliance and financial crime in crypto. But ultimately, we think that there are many more applications for our data."
Related content
Top 10 mistakes founders make when pitching
What are the top ten mistakes founders make when pitching?
Read the article >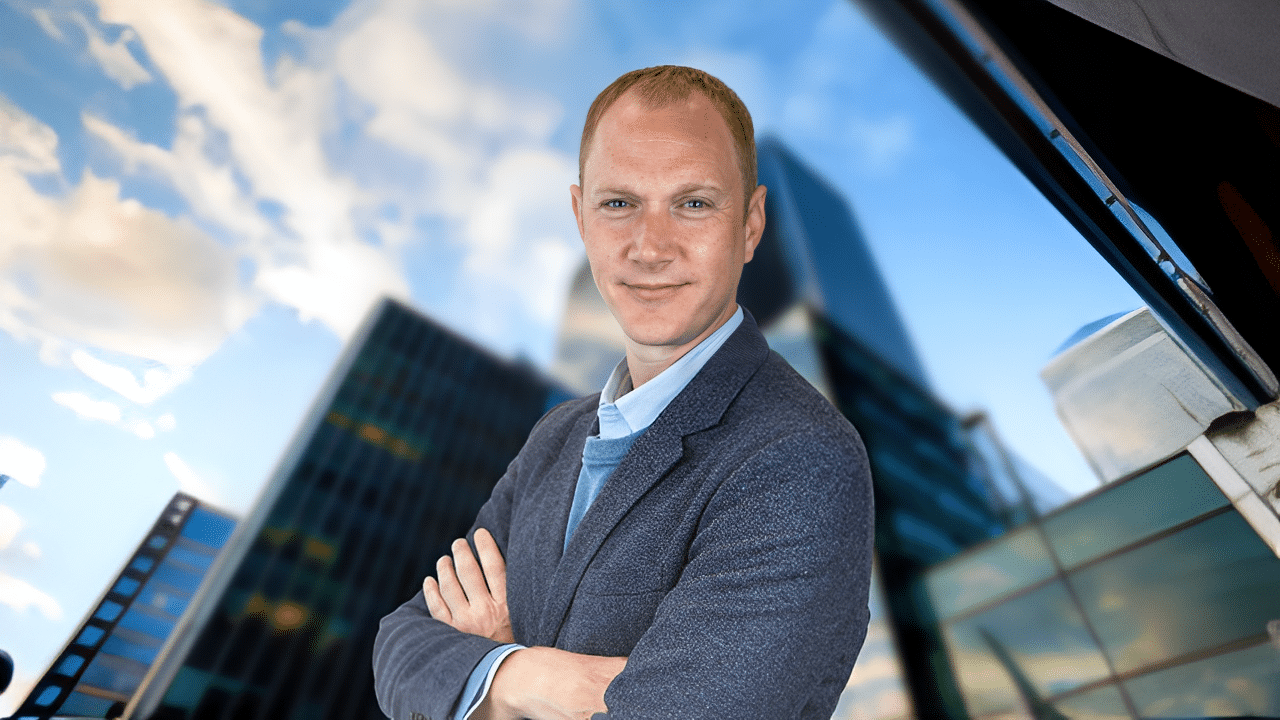 Story of a long lasting relationship between a founder and an investor with Tony Pepper, CEO Egress
Read the article >
AlbionVC partner presents Rising Star Award at the CogX AI Festival
Ed Lascelles announced 2023 winners of the CogX Awards
Read the article >