AlbionVC welcomes Molly Gilmartin to the HealthTech investment team
New, by AlbionVC
We are delighted to welcome Dr Molly Gilmartin to the HealthTech investment team. Read her Welcome Q&A below:
Hi Molly, we are thrilled to welcome you to AlbionVC. Please tell us a little bit about yourself
I'm Molly – the newest member of the AlbionVC investment team with a focus on partnering with Europe's leading healthcare entrepreneurs. I first became interested in health tech as a medical student when I was part of the team that set up the Oxford Reproductive Tissue Cryopreservation programme which worked to preserve the fertility of children undergoing cancer treatment. It became clear very quickly that the biggest challenge in setting up this new, national service was actually the need for technology to connect hospitals – all of which had different systems and tech within them. This led me to me taking on leadership roles in two early stage health tech startups where I realised that health tech is a very complex challenge – it is not only about building scalable technology with the security and clinical security required in healthcare, but also about building products that your users actually want to use – whether they are doctors or patients! At the same time, when you get it right, technology can have a huge impact on patient care and ultimately save lives. I got such a buzz from delighting every user that used the products that I was involved in building. I then spent time at McKinsey where I worked within the healthcare practice across healthcare systems, services and technologies. I think this is where I learnt how to structure problems and consider the building blocks to scaling businesses.
Did you always want to be a healthcare investor?
In my personal statement for medical school, the first line was "I want to find the cures for cancer". This was something that Dr Seamus McAleer, an amazing Clinical Oncologist I had the chance to complete work experience with when I was about 16, taught me – there will not be one cure for all the different types of cancer so it has to be lots of cures. After this, I started doing a lot of fundraising for charities and I think, when reflect on this, it drove my belief that funding the best initiatives supported them in making an impact across the healthcare system. Applying this logic to health tech, I hope I can find the most exciting technologies, build great relationships with the founders and teams and support them in impacting patient care and ultimately saving lives. These technologies can be anything from discovering and proving the effectiveness of new drugs and therapies faster and more cost-efficiently, allowing them to reach more patients and/or for healthcare professionals and providers to deliver care in more effective and efficient ways. I am excited to think creatively about some of the biggest challenges facing healthcare and support exciting startups to change the game of clinical research and patient care.
What excites you about partnering with early stage entrepreneurs?
Early stage entrepreneurial ventures are fuelled by energy, passion and relentless problem solving. I have experienced this firsthand as part of two healthtech startups and I have also seen the impact that the right technologies and tools can have in delivering care on the front line. It is exciting to see the biggest problems facing healthcare being tackled with boundless motivation and the vision that things can actually be done differently.
My dad always used to tell me the Henry Ford saying growing up that "If you always do what you always have done, you will always get what you always got" – in reality, early stage entrepreneurs need to build exciting products but they also need to have the hustle and sparkle to persuade those around them to try this new way of working and that can sometimes be the hardest part. The infectious energy, belief and passion that early stage entrepreneurs show is why I jump out of bed each morning – it is really cool to be part of the journey to do things differently and better.
What values do you think are important when working in VC?
Being curious about new ways of thinking and doing things, being trusting and trustworthy to the founders we work with, and bringing energy to every discussion we have are three values I think are super important. I joined AlbionVC because they have an incredible focus on building long term relationships with founders and I think these values are essential to work through the highs and the lows of any startup journey.
What area of healthcare are you most excited about at the moment?
I would say it is the way that technology is actually changing how care is being delivered and how research is being conducted to find new treatments and therapies. Technology has always been a vehicle for improving the efficiency and effectiveness of processes but it is really cool when technology becomes a vehicle to disrupt how the process is actually conducted. In my opinion, this is where we really can impact patient lives in huge ways. This is another reason I was so excited to join the AlbionVC team as its healthcare portfolio is one of the largest in Europe, and moreover its long-term view of investing in the startups along their journey supports these companies in achieving their true impact.
Any thoughts on consistent lack of VC funding to female founders / Are you passionate about supporting female founders?
Definitely… when I was growing up my mother was working the whole time as a doctor, and I think subconsciously I always felt like I could achieve anything. When thinking about the challenges facing female founders, I think the challenge probably starts far earlier than the first fundraising stage… it is about having people to look up to and inspire you to take on that next challenge and ultimately believing you can do it to even start the company in the first place.
I spent some time at NHS Improvement a few years ago, interviewing inspirational female leaders across the NHS to write a piece for the BMJ Leader on the importance of gender diversity in leadership within the NHS and how it improves outcomes from all angles. One of the key insights I found from that was this idea of 'being tapped on the shoulder' and the impact that moment of belief, trust and can have on women taking on leadership opportunities, founding companies and driving impact in healthcare. I guess that is where I hope as an investor to support female founders by seeking them out and 'tapping them on the shoulder' to take their ideas to the next stage and to feel supported on that journey.
What would you like to change the most about healthcare ecosystem?
The appetite of the ecosystem to try new ways of doing things and adopt new technologies and digital health tools even faster. It is totally understandable why in healthcare we must be more risk-averse than other industries but at the same time I have seen first-hand that being used as an excuse in a time-stretched environment to not try something new. The challenge is that new ways of doing things can often take longer initially as time has to be invested to get up to speed and build adoption across a system. However, one positive to come out of the COVID-19 pandemic is we all learnt, in all parts of our lives, that technology can enable more efficient and effective ways of doing things and I think in healthcare this is particularly exciting if we manage to build on that momentum.
Best piece of advice you have given or received?
My grandfather always told me "Knowledge is not about what you know, it is about knowing where to find it" – I always liked this piece of advice as it made me realise you do not need to be an expert in everything or solve every problem on your own but knowing how to engage your team, network and supporters will always result in much better solutions and a higher propensity to achieve your potential. This is one of the reasons I was so excited to join AlbionVC at a time where they are building out the platform offering to support founders and founding teams as this is something I am deeply passionate about.
Related content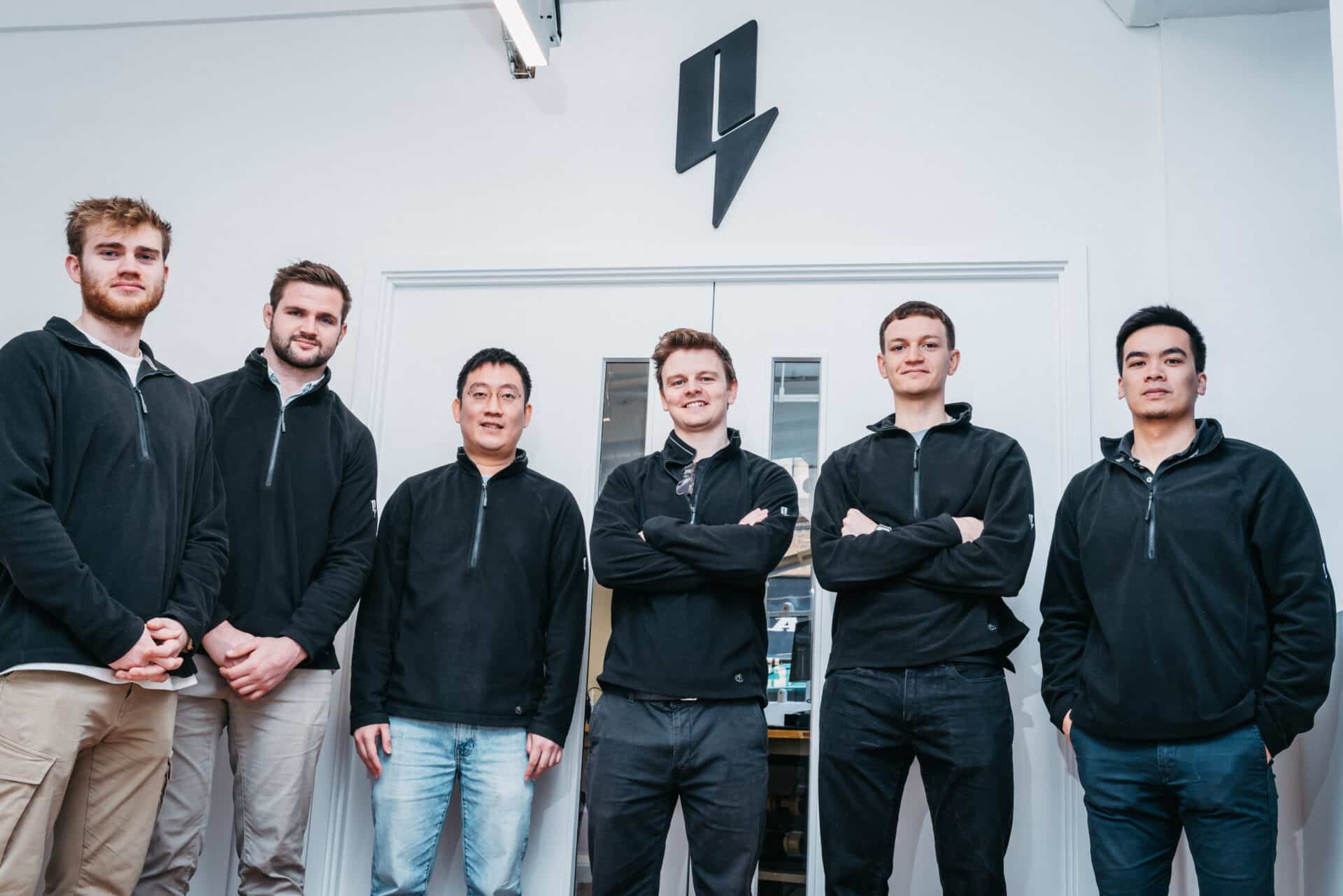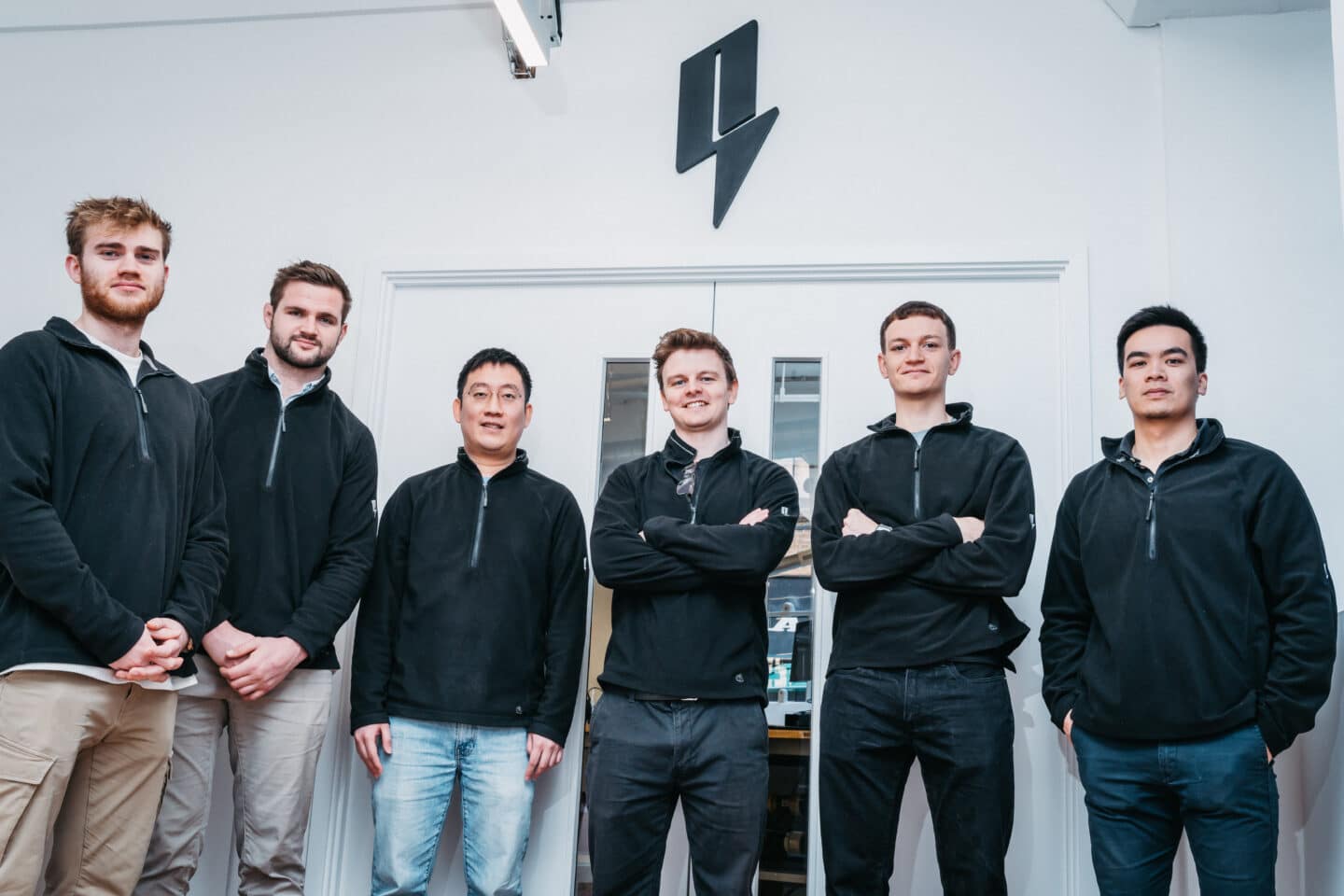 Gaussion, a fast-charging battery startup, raises £2.85 million seed round
Read the article >
Radia accelerator launched to support a new generation of SaaS leaders | Tech.eu
Radia accelerator launched in Tech.eu
Read the article >
Everything founders need to know on VC due diligence | Sifted
Nadine Torbey, investor AlbionVC shared with Sifted how VC due diligence works
Read the article >